• State police from the Avondale barracks said they are looking for a suspect who robbed the Walgreens on Route 1 in East Marlborough Township at gunpoint on March 26. The report said the suspect entered the store about 9:30 p.m., produced a black, semi-automatic sidearm, chambered a round and demanded that a female employee tell him the location of the safe. He then entered the manager's office, waved the gun and had the first employee lie down while the manager opened the safe. The suspect then ordered the manager to empty her wallet. He then forced the first employee to fill a garbage bag with cigarettes before he fled the store. Police described the suspect as a dark-skinned black man wearing all black clothing and a black ski mask. He also wore either gold or orange/red-rimmed glasses, police said. He made away with an undisclosed amount of money, 30 individual packs and two cartons of cigarettes, along with the shift manager's iPhone, debit card and drivers' license. Anyone with information is asked to phone state police at 610-268-2022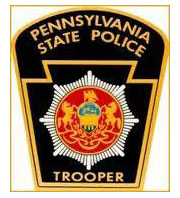 • A 14-year-old girl was reported to be a suspect in a case of selling stolen goods at Unionville High School. A state police report said the items were stolen from locations in Delaware County.
• A 28-year-old Kennett Square man locked himself in the East Marlborough Walmart bathroom and spent several days huffing solvent from compressed air duster cans, according to Pennsylvania State Police from Troop J, Avondale barracks. Police identified the accused as Brian John Fanning. The report said Fanning stayed in the store for several days before leaving without paying for the product he had huffed. He was intercepted by police on his way out and faces retail theft charges. The incident happened in January.
• Marcos Alvarez-Mancera, 24, of Lincoln University, was arrested for DUI following a traffic stop on Route 1 at Route 82 on March 11, police said.
• Police said Erik Martinez-Zurita, 27, of Kennett Square, was involved in an aggravated assault case at the Mendenhall Inn on Jan. 23. A report said Martinez-Zurita was under the influence of alcohol and a controlled substance. He told police that his girlfriend was cheating on him with someone hiding in the room. He became agitated, the report said, requested "real police" and then threw money and condoms at the desk clerk. He then resisted troopers who tried to take him into custody, injured at least one trooper and damaged the rear door of the police squad car.
• State police from Troop J are investigating a hit and run accident at Route 1 and Schoolhouse Road in East Marlborough Township on Feb. 16. Police said the unknown suspect rear-ended another vehicle that was stopped at the traffic light.
• Michelle L. Shires, 50, of Landenberg, was charged for her involvement in a two-vehicle accident on March 8, according to a police report. The accident happened on Upland Road near N. Mill Road at 5:02 p.m. Police said Shires began braking erratically, started to navigate a sharp right-hand turn then braked again and was struck from behind. No injuries were reported.
• Police are investigating a case of theft by unlawful taking in East Marlborough Township. A report said an unidentified man agreed to move items to Colorado for two women after they made contact with him through Craigslist. The items were never delivered, police said.
• Someone slashed all eight tires on two vehicles parked on Rosedale Avenue in Kennett Township sometime between 11 p.m. on Feb. 10 and 6 a.m. on Feb. 11. Anyone with information should phone Tpr. Ryan Ard at 610-268-2022.
• A report from the Southern Regional Police Department said four juvenile males, ages 13-14, from Kennett Square, were arrested or charged with robbery and related offenses, stemming from an assault that occurred on Feb. 18, in the parking lot of 345 Scarlett Road, in New Garden Township. During the assault, a cell phone belonging to the 15-year-old victim fell out of his pocket and was taken by one of the juveniles. The victim later sought medical treatment and it was discovered that he had suffered a broken wrist as a result of the assault.
• A 35-year-old Landenberg woman was charged with assault following an incident in New Garden Township on March 25. A police report said officers responded to a call in the 100 block of Walnut Run Road to find a man bleeding from an injury above his eye. He said he had been in an argument with Barbara Stanton, and she had hit him. Stanton was taken into custody without incident and processed. She was charged with simple assault and harassment, arraigned and then released on $5,000 unsecured bail.
See Contributors Page http://chaddsfordlive.com/writers/
Comments
comments