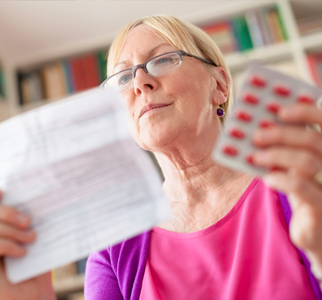 Maybe you had a surgery. Or you fell and broke your leg. At such times, your healthcare provider may give you a prescription for a painkiller. Potent pills like opioids can ease many painful ailments. But many people still misuse these medicines despite the danger, says a recent study.
The opioid epidemic
Since 2009, deaths from prescription medicine overdoses have topped those from car crashes in the U.S. The misuse or abuse of opioids is mostly why. These pain relievers include morphine, oxycodone, and hydrocodone.
In a recent study, researchers looked closer at this problem. They studied the results of a national health survey from 2012 to 2013. For it, more than 36,000 adults answered questions about their use of alcohol, nicotine, and drugs. Some questions also addressed medicines, such as opioids.
Results in hand, the researchers compared them with those from a similar survey done in 2001 to 2002. They found that the portion of adults who had misused prescription opioids had more than doubled in a decade. The total is more than 26 million people. Men in general and people younger than age 65 were more likely to abuse these medicines. So, too, were those who suffered from mood problems, like depression.
Safe use of opioids
Prescription opioids can ease your pain. But you can become easily addicted to them if you take them more often or longer than directed. They may also lead to the use of drugs like heroin. Yet many people falsely think they are safe—in part because they can get them from their healthcare provider.
To stay safe when using prescription opioids, follow these tips:
Talk with your healthcare provider about all your treatment choices. You may be able to take other medicines or get other treatment.
Never take more than directed. If your pain isn't under control, talk with your healthcare provider.
Don't mix the medicine with alcohol or drugs. Also tell your healthcare provider about all the medicines—over the counter and prescribed—you are taking.
Don't share your medicine with other people. And never use someone else's prescription.
Safely store your medicines to stop children and others from using them. When they are no longer needed, properly throw out any unused pills. Don't save them for some other time when you may be in pain.
Overcoming an opioid addiction
Certain medicines can help people who are hooked on prescription opioids. Methadone and naltrexone can ease the symptoms of withdrawal. Naloxone can help reverse an overdose. For these medicines and others to work, they are used along with behavioral changes and social support.
These medicines work well and are safe to take when you are closely monitored. Take methadone only as prescribed. Don't drink alcohol or use illegal drugs when taking this medicine.
Even though these treatments are available, too few people who struggle with an opioid addiction get them. That's often the case even after they end up in the hospital for an opioid-related emergency. Why? The answer is complex. Many who are addicted may not seek care. Plus, some current laws limit their use.

Crozer-Keystone Health System's physicians, specialists and advanced practitioners are committed to improving the health of our community through patient-centered, quality care across a full continuum of health services. Crozer Brinton Lake is Crozer-Keystone's comprehensive outpatient care facility in western Delaware County, offering primary care, specialty services, outpatient surgery and advanced cancer treatment. Contact us: 300 Evergreen Drive, Glen Mills, PA 19342 http://www.crozerkeystone.org/Brinton-Lake 1-855-254-7425
Comments
comments