• State police from the Media barracks said two men were taken into custody on witness intimidation charges. Police identified the suspects as Ryan Jeffrey Schaffer, 28, of Chadds Ford, and Darryl Justin Cebenka, also 28, of Wilmington. According to the police report, the two followed and chased the victims for four miles before police intercepted them in the area of Valleybrook Road and Ivy Mills Lane in Concord Township. The men fled, but were later stopped on Logtown Road in Chester Heights. After interviews with the victims, police said the suspects had made harassing phone calls and text messages for a number of days prior. Police believe the incident is related to an ongoing criminal investigation.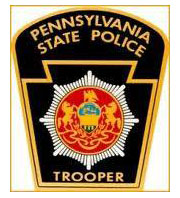 • State police said an 80-year-old Concord Township woman was the victim of theft in February. A report said the woman gave an attorney $4,500 to help pay for bail and insurance bills, but was scammed out of her money.
• Kenneth Hurley, 57, of Avondale, was charged with DUI following a traffic stop on Harvey Road in Chadds Ford Township, state police said. The incident happened 11:43 p.m. on Feb. 18.
• State police from the Avondale barracks said Joseph Allen Gift, 52, of Avondale, was arrested for DUI on West Cypress Street at Cedar Spring Road in New Garden Township. Police said Gift was stopped for speeding at 12:50 a.m. on March 3.
• Police are investigating an attempted burglary in Kennett Township on March 5. State police said someone tried to gain access to a residence on Ewart Road by loosening door handles and screws, but were unsuccessful. The incident happened sometime between 1 and 5 p.m. Anyone with information is asked to phone Tpr. Ryan Ard at the Avondale state police barracks. The number is 610-268-2022.
• There was also a case of criminal mischief in the 700 block of W. Baltimore Pike in Kennett Township during the overnight hours of March 4 and 5. Police said a car was vandalized.
•  State police are also investigating criminal mischief on Washington Lane in Pocopson Township. A report said a mailbox and a lamppost were damaged sometime between 10:30 p.m. on March 4 and 9:30 a.m. on March 5.
See Contributors Page http://chaddsfordlive.com/writers/
Comments
comments