• On Friday, March 10, and Saturday, March 11, Radley Run will hold its eighth annual art show. This year the show will benefit Community Volunteers in Medicine and the Chester County Art Association. On Friday evening, Radley Run is donating the use of the space and will provide complimentary hor's d' oeuvres and there will be a cash bar available. The event will begin Friday at 6 p.m. and run through 10 p.m. with live music. On Saturday, the event will run from 10 a.m. until 3 p.m. with a silent auction of donated artwork which will end at 1:30 p.m. Thirty percent of all sales, excepting the silent auction, will be donated to the two charities, less any expenses. One hundred percent of the silent auction will go to the charities..m.
• Brandywine Battlefield Park celebrates Charter Day on Sunday, March 12, from noon to 4 p.m. The free event features the reopening of the Gideon Gilpin House, a lecture by Alexander Hamilton, portrayed by Gene Pisasale, continental soldiers from 1st Delaware Regiment and 9th PA Light Infantry, historical demonstrations by period interpreters, self-guided tours of Washington's Headquarters and hourly guided tours of the Gideon Gilpin House.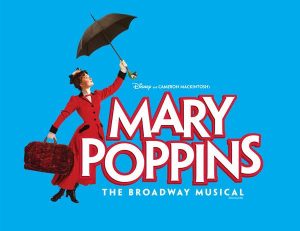 • Unionville High School presents "Mary Poppins," with performances on March 16, 17 and 18 at 7:30 p.m. Mary Poppins takes children on many magical and memorable adventures, but even grown-ups can learn a lesson or two from the nanny who advises that "Anything can happen if you let it." Go to www.showtix4u.com for tickets at $12. Tickets at the door are $14 adults/$12 students and senior citizen.
• The Penn State Extension Chester County Master Gardeners will be hosting a spring a workshop on how to successfully cultivate an abundance of herbs, tomatoes and figs. Attendees will learn strategies on selecting and growing varieties of these popular crops that can deal with our shifting growing season parameters. The workshop will take place Sunday, March 19, from 1 – 3:30 p.m. at the East Bradford Township Building 666 Copeland Road, West Chester PA 19380. Cost is $10.00 per attendee. Advanced registration is strongly encouraged. To register please send an email with your name to exa108@psu.edu with the subject line: Fun, Fantastic and Fruitful Workshop.
• The annual Art Sale and Show at Chadds Ford Elementary School is Friday and Saturday, March 24 and 25. Friday night's opening reception is for adults only and runs from 7 to 10 p.m. Saturday, which is family-friendly, runs from 10 a.m. to 4 p.m. This year's featured artist is Len Garon, and the donating artist is Jacalyn Beam. Special events on Saturday include art tours, children's art workshops and a conversation with local artist Karl J Kuerner.
• Tick Tock Early Learning Center will host a wine tasting tour featuring four of Southern Chester County's premier wineries on Saturday April 1 from 1 to 6 p.m. The tour will include Paradocx Vineyard and Patone Cellars of Landenberg, and Galer Estate Vineyard and Winery in Kennett Square. The event begins with tastings from Flickerwood Wine Cellars at 1 p.m. at the Atrium in Genesis in the heart of Kennett Square.  Free parking is available in the parking garage located at East Linden Street.  For a $75.00 ticket, guests will also be transported to three venues to sample locally crafted wines and gourmet snacks. Buses will return to Genesis for guests to enjoy coffee, something sweet, and an opportunity to participate in a silent auction. For tickets, go to the events tab at TickTockELC.org.  RSVP by March 18th, as seating is limited.
• State Rep. Stephen Barrar is hosting a shredding event at his Route 202 and Naaman's Creek Road office in Concord Township on Saturday, April 1. The event, featuring an industrial-sized paper shredder, runs from 9 a.m. until noon. Households in the 160th Legislative District will have the opportunity to shred up to three packing boxes. Only paper will be accepted.
• The 75th annual Brandywine Hills Point-to-Point is scheduled for Sunday, April 2 at the Myrick Conservation Center on Route 842. Gates open at 11 a.m. with the children's pony races kicking off the action at 12:30 p.m. Admission is by the carload, ranging from just $20 to $150 for premium spots. Sponsorships are available starting at just $350. See www.brandywineredclay.org or call 610-793-1090 for more information or to purchase parking passes and/or raffle tickets in advance.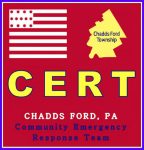 • Chadds Ford Community Emergency Response Team invites you to two important presentations the evening of April 4 in the Chadds Ford Township Building. The first presentation, "Opiate Abuse Prevention" will be given by Raychel Kernicky, a certified recovery specialist, at Crozer's Recovery Department. The second presentation, "Active Shooter Emergency Preparedness" will be given by Tim Boyce, director, Delaware County Emergency Services. To reserve your free seat, please email CERT at chaddsfordcert@gmail.com.
• Tickets are now available for the Chester County Antiques Show. In its 35th year, the show is CCHS's largest community fundraising event. The show will be held on April 8 and 9 with a preview party on April 7, at the Phelps School in Malvern. Early admission for the preview party is $200 per person. The 6 p.m. regular admission price is $140 per person. Admission on Saturday and Sunday is $15. For tickets, go to https://www.eventbrite.com/e/35th-annual-chester-county-antiques-show-tickets-31523514681
• Chadds Ford-based and owned East Hill Property Management was selected as the business of the month by The Bryn Mawr Trust Company. East Hill Property Management is a full-service property management and maintenance company serving homeowner associations, multi and single family rentals, and commercial management. They serve the New Jersey shore, Delaware, and Pennsylvania.  They are known for their innovative use of technology including real-time online accounting, online owner portal, community websites (featuring emergency calls, texts, and emails) and the ability to report dues to the credit bureau. Add to that their signature personal service and proactive hands-on approach, it is no wonder that East Hill Property Management was selected as Bryn Mawr Trust's business of the month.
• The Chadds Ford Historical Society held its annual Plein Air event, "Paint-Out Chadds Ford," last Saturday. Two-dozen artists took part in the event that's cosponsored by the Mid-Atlantic Plein Air Painters' Association. The artwork is on display and for sale during the next few weeks. Contact CFHS at 610-388-7376 for hours to visit.

See Contributors Page http://chaddsfordlive.com/writers/
Comments
comments