Concord Township Council Tuesday night upheld a nine-year-old condition for a commercial development that borders Chadds Ford Township. That condition requires the developer, the Pettinaro Co., to have Chadds Ford sign off on PennDOT approved highway improvements.  But the decision to keep the condition could lead to legal action.
The vote was 4-0, with Council President Dominic Pileggi abstaining. Pileggi is the owner of Olde Ridge Village, a shopping center across from the property in question.
Carolyn Daniels was one of at least 10 Chadds Ford residents who attended Concord's meeting. In an email after the meeting, she said the decision "provided us with an important victory."
Tom Singer, a member of Chadds Ford's Planning Commission also called it "good news," and Frank Murphy, Chadds Ford's supervisors' chairman, said he was glad Concord upheld the condition. Murphy is already on record as saying he won't sign off on the highway improvements until Chadds Ford concerns over traffic are addressed.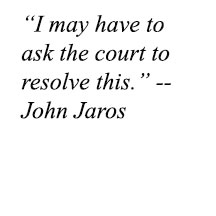 At issue is the commercial development known as The Shops at Ridge Road, planned for the 25-acre parcel on the southwest corner of Ridge Road — across from Olde Ridge Village — and Route 202. Concord Township approved the plan in 2008 and then reaffirmed it, and the condition, in 2014.
Of primary concern for Chadds Ford is that the main entrance and exit for the development would be on Ridge Road and that Ridge would be widened from two to six lanes along the depth of the shopping center.n
On Jan. 4 of this year, Murphy wrote to Pettinaro's land development manager referencing those concerns, saying "Chadds Ford has not and will not issue any approval until such time as the items of concern are addressed."
In February, Supervisor Noelle Barbone wrote to PennDOT Traffic Services Manager Fran Hanney, asking PennDOT to require Pettinaro to conduct a brand new traffic study.
Pettinaro will likely go to court over the condition that, according to attorney John Jaros, puts the company in "an impossible position" while describing a proverbial "Catch 22" or "rock and a hard place" situation.
He told Concord Council members that Chadds Ford can't approve or disapprove of the development because it's in Concord Township. Further, he said, his client doesn't need a letter from Chadds Ford because Chadds Ford officials have already given "tacit approval" for the highway changes.
Jaros presented four documents, a highway occupancy permit, a traffic signal easement agreement, a PennDOT highway occupancy permit stormwater maintenance and operation agreement as well as a highway occupancy permit extension that were signed by current Chadds Ford employees and former supervisors. The last one was signed in 2016.
"Chadds Ford has already given tacit approval by signing those agreements," Jaros said after the meeting. "You don't sign them without agreeing."
Concord won't release the final plan for actual development until Chadds Ford signs off on the highway improvements, but Chadds Ford supervisors won't sign off acknowledging satisfaction with those improvements.
"I may have to ask the court to resolve this," Jaros said.
No decision will be made on whether to file a suit until Jaros talks with his client.

Rich Schwartzman has been reporting on events in the greater Chadds Ford area since September 2001 when he became the founding editor of The Chadds Ford Post. In April 2009 he became managing editor of ChaddsFordLive. He is also an award-winning photographer.
Comments
comments