• State police from the Avondale barracks said Margaret McIntosh, 61, of Reading, was cited following an accident on Doe Run Road in West Marlborough Township on Feb. 17. According to a report, she was stopped at a stop sign at Doe Run and Apple Grove Road, but failed to yield the right of way and pulled out in front of an approaching car. Police said he other driver complained of minor pain, but declined EMS treatment.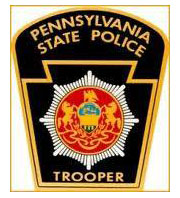 • A one-car accident in West Marlborough led to a Kennett Square man being charged with DUI. State police from the Avondale barracks said James N. Neel, 24, lost control of his car while negotiating a sharp curve on Rokeby Road near Richard Wilson Drive at 1 a.m. on Feb. 10. The car ran off the road and hit a tree. Neel was unharmed, but police determined he had been driving under the influence.
• Drug charges were filed against Lindsay Campbell Arena, 37, of Hockessin, according to a state police report. Police said a small amount of marijuana and related paraphernalia were found in her vehicle at 6:44 a.m. on Jan. 16 in Kennett Township.
• Southern Chester County Regional Police said David Medley, 40, of West Grove, was charged with aggravated assault, simple assault and harassment following a domestic dispute. A report said he hit the victim in the head and chest with his fist.  Medley was remanded to Chester County Prison.
• Esteban Estrada-Ayala, 32, of Avondale, was charged with DUI after police found him asleep at the wheel of a stationary vehicle blocking the traffic at the intersection of Penn Green Road and Gap Newport Pike on Feb. 15 at 7:55 p.m., according to the Southern Chester County Regional Police Department
• Regional police said they confiscated 37 grams of marijuana from a car that had been driven erratically in the area of Broad Run and Newark roads. The driver, Juliano Snyder-Bryan, 18, of Wilmington and passenger Randi Rico-Rodriguez, also 18 of Wilmington were taken into custody without incident and transported for processing before being released pending an appearance at Magisterial District Court 15-4-04.
See Contributors Page http://chaddsfordlive.com/writers/
Comments
comments