• According to state police, a 20-year-old man from Garnet Valley was arrested for drug possession on Feb. 10. A report said Ian Frank Murphy was arrested at 11:57 p.m. when police investigated the report of a suspicious vehicle in a rear parking lot on Braxton Way in Concord Township. The report said Murphy was in possession of marijuana and paraphernalia.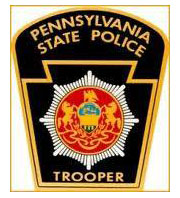 • Police are investigating the theft of liquor from the Wine and Spirits shop on Route 202 in Chadds Ford Township. Police said the unknown suspect took a $28 bottle of Crown Royal Apple
• Donald Swadey, 57, of Claymont, was involved in what police are calling a one-car DUI accident. A report from Troop K, media barracks, said police responded to the accident on Route 202 near Springwater plaza shortly after 6 p.m. on Feb. 12. Swadey had lost control of his vehicle and struck a telephone pole, police said.
• State police from the Media barracks said Andre Dacar Grant, 21, of Philadelphia, faces several charges ranging from DUI to marijuana possession with the intent to distribute. A report said Grant was stopped for traffic violations on Conchester Highway in Concord Township at 10:51 a.m. on Jan. 16. A search of the vehicle revealed the marijuana and that Grant's driver's license was suspended.
• Tyler Christian Tarlecki, of Chadds Ford, was arrested for drug possession after a traffic stop on Brinton's Bridge Road near Faucett Drive in Chadds Ford, police said. The arrest was made at 1:01 a.m. on Jan. 24.
• State police from the Avondale barracks said Kim L. Gordy, 57, of Newark, was driving under the influence of alcohol and controlled substances when the vehicle he was driving struck a bridge on Marshall Bridge Road in Kennett Township at 3:17 a.m. on Jan. 29. Gordy was not injured, according to the report, but does face criminal charges.
• Daniel M. Sutton, 37, of West Chester, was cited following a 5:51 a.m. accident in Pocopson Township on Dec. 29, according to state police. A report said Sutton crossed over into the oncoming lane of traffic and struck an elevated portion of metal train track on Wawaset Road near Bridge Road. The vehicle, a 2001 Oldsmobile Alero, became inoperable. Sutton left it in the middle of the road, failed to notify police of the crash and fled the scene after getting alternative transportation, the police report said.
• An unidentified motorist fled the scene of an accident on Baltimore Pike in New Garden Township on Dec. 23. State police said the driver struck another vehicle from behind near Chambers Road, had a brief interaction with the other driver, and then drove away. The accident happened at 1:35 p.m.
• Elizabeth Lamotte Clark, 64, of West Grove, was charged with DUI according to a state police report. Police said Clark was involved in a one-vehicle crash on Street Road near Stroud Lane in West Marlborough at 10:52 a.m. on Dec. 23.
• Southern Chester County Regional Police said Robert Eller, 36, of Avondale, was arrested on a variety of charges including simple assault, harassment, disorderly conduct and criminal mischief. According to a report, an argument ensued between Eller and an unidentified woman at Eller's home. He allegedly grabbed the victim by her neck throwing her over the hood of her vehicle. While on the ground Eller kicked the victim several times in the chest and leg area while spitting on her, police said. When the victim threatened to call the police, Eller became angry and broke herb phone.  Eller then fled the scene, but was found. The incident happened 1 a.m. on Jan. 30. Judge Seavey of Magisterial District Court set bail at 10 percent of $7,500, which Eller was able to post.
See Contributors Page http://chaddsfordlive.com/writers/
Comments
comments