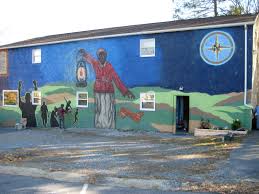 In honor of Black History Month, the Kennett Underground Railroad Center offers a free tour — "Freedmen, Fugitives and Friends" — in the historic town of Kennett Square, often referred to as "A hotbed of abolitionism."
The tours will run from 2-4 p.m. n Saturday, Feb. 4.
Guides will lead visitors through the borough to see the houses and hear the stories of Kennett Square Quakers and African Americans who co-existed peacefully before and after the Civil War. Learn about their places of worship, employment and social activity.
Pre-registration is requested – please email info@kennettundergroundrr.org, or call the KURC at 484-544-5070 and leave your name and the number in the party attending the tour.
The tour will start from the Willow and East State Street parking lot in downtown Kennett Square. Free parking is available in the lot at the corner of Willow and E. State Street. Small group guided tours will leave every 10-15 minutes and should last about 40 minutes.
In case weather conditions require the cancellation of the tour, notice will be posted on the KURC Facebook page KURC Facebook Page and here on the KURC webpage.

Comments
comments