• The speed limit along all of Naaman's Creek Road between Route 202 and the Delaware state line is now 35 mph.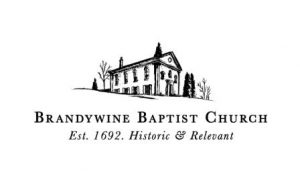 • Brandywine Baptist Church, on Route 1 in Chadds Ford Township, will hold its annual Christmas tradition at 4 p.m. on Sunday, Dec. 18. The event includes a holiday program of lessons and carols, featuring "The Messiah Christmas Suite" with full — and always robust — congregation participation. The children's chorus will join the adults and soloists this season to make a most "Joyful Night in Bethlehem [Brandywine]."
• It's Christmas With The Dolls at the Brandywine River Museum of Art on Saturday, Dec. 17 from 11 a.m. to noon. Bring your favorite doll to the museum for a morning of creative crafts and light refreshments. Participants will cut and color paper dolls based on Brandywine's Ann Wyeth McCoy doll collection, make matching bracelets for themselves and their dolls, and enjoy an informal tea party. Best for ages 3 and older accompanied by an adult. Admission of $15 for adults and $8 for children includes museum admission. Admission for museum members is $6. Reserve tickets online at http://www.brandywine.org/museum/events/christmas-dolls or by calling the museum shop at 610-388-8326.
• The Brandywine Battlefield Park will host a Holiday History Week from Dec. 27-30. There will be a variety of programs including the lives of soldiers during the American Revolution, medical practices, as well as colonial toys. Admission is $8 for adults, $7 for seniors and $5 for children 6-17. For more information, including start times for the programs, visit brandywinebattlefield.org or phone 610-459-3342.
• On New Year's Eve, UPTOWN! Entertainment Alliance will host a grand opening celebration for its new theater. Uptown!'s New Year's Eve Gala, The Celebration of the Century, will showcase the restoration of the historic Armory building at 226 N. High Street.  Featuring what has been dubbed the most entertaining party/dance band in the land, New Street HEAT, the party will additionally spotlight some of Uptown!'s future in house programming throughout the building.  Guests will be invited to wander from space to space to experience the restoration while enjoying butlered food by John Serock Catering, wine, beer, signature cocktails, midnight champagne, and dessert. For more information, visit the Alliance's website: uptownwestchester.org
• The Delaware County Community Foundation, recently awarded $12,500 in grants to local nonprofit organizations dedicated to helping abused and neglected children. DCCF, which supports charitable giving in the county through grant-making, charitable vehicles, fund management, and community resources, awarded the grants through its Hope for Children Fund. Grants were awarded to All Riders Up, Youth Advocates, Media, Family Support Line, Support Center for Child Advocates, theVillage and the Valley Youth House. For more information, visit www.valleyyouthhouse.org.
• Winterthur Museum, Garden & Library again has been named to Patricia Schultz's "1,000 Places To See In The United States & Canada Before You Die, the #1 New York Times bestselling travel guide. The first book, 1,000 Places To See Before You Die," was a world guide published in 2003 that spent 85 weeks on the New York Times bestsellers list.
• The Brandywine River Museum of Art is gearing up for the celebration of the 100th anniversary of Andrew Wyeth's birth. The museum is teaming up with the Seattle Art Museum and will present an exhibition of more than 100 of his finest paintings and works on paper selected from major museums and private collections. "Andrew Wyeth: In Retrospect" will run from June 24 through Sept. 17, 2017. The museum will also celebrate Wyeth's actual birthday, July 12, with free admission.
See Contributors Page http://chaddsfordlive.com/writers/
Comments
comments