• Police are investigating a reported case of indecent exposure in Chadds Ford Township. The incident happened at an unidentified gas station at 4:27 p.m. on Nov. 2 while a 51-year-old woman from West Chester was refueling. According to the report, an unidentified 27-year-old West Chester man exposed himself as the woman got into her vehicle.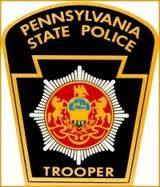 • State police from the Media barracks said a 34-year-old male from Newark was arrested for DUI and possession of drug paraphernalia following a one-car accident on Harvey Road in Chadds Ford Township. Police said the driver, whose name was not released, struck a utility pole, which downed wires shortly after 11 p.m. on Oct. 24.
• Weslee Weihermuller of Wilmington was arrested for DUI shortly after noon on Nov. 3 in Concord Township, according to state police. No other information was released.
• Police arrested Corey Jwuan Pinkney, 21, of Newark, for DUI following a traffic stop on Route 202 at 2:43 a.m. on Nov. 6. Police said Pinkney was stopped for traffic violations, but arrested after it was determined he was under the influence of alcohol and drugs.
• An 18-year-old from Garnet Valley was arrested for DUI on Thomas Speakman Drive in Concord Township at 12:37 a.m. on Nov. 6. State police identified the driver as Luke Powell Dinunno. According to the report, the vehicle was stopped because of a report of a suspicious vehicle in front of a residence.
• On Monday, Nov. 7, at 11:57 a.m., a 53-year-old woman from West Grove was arrested for DUI on Conchester Highway at Cambridge Road in Concord Township. A police report, which did not include the driver's name, said investigators determined that she had been involved in a single-vehicle accident in which she had struck a downed tree and had been driving under the influence.
• On Tuesday, Nov. 1, at 11:11 a.m., New Garden Township Police responded to the 1300 block of Newark Road for the report of a disturbance.  Upon arrival, staff directed police to a former patient who had refused to leave the property. Police made contact with Alexandra Citera, 20, of Levittown, who was continuing to use profane language, disrupting the facility. Citera was taken into custody without incident and transported to the station. She was later released after being cited for disorderly conduct, police said.
See Contributors Page http://chaddsfordlive.com/writers/
Comments
comments