• The Delaware County Studio Tour, a free opportunity to visit 45 artists at work on Saturday, Oct. 15, and Sunday, Oct. 16, has charted three courses that will guide visitors across the county. While the final destination is the art, these routes are designed with the journey in mind, traversing rolling hills and scenic vistas. Bring the day full circle when you hang art you purchased in your home, remembering the experience and the day when art was everywhere. Three routes to all 17 studios can be viewed here.
• The Kennett Area Senior Center invites you to an afternoon "Sunday Dinner with Friends" on Sunday, Oct. 16, from 1 to 3 p.m. The theme is "Scarecrows & Pumpkins," and features a delicious home-cooked meal from 1 to 2 p.m. Our live entertainment features local favorites, the Dixie Demons band and their great dance music between 2 and 3 p.m. The cost is $12 for KASC members, $14 for non-members. Call 610-444-4819 for reservations.
• The West Chester Downtown Foundation presents the sixth annual West Chester Preservation Awards Ceremony and Reception on Thursday, Oct. 20, at 5:30 p.m. at the Chester County Historical Society, 225 North High Street. The evening includes a light buffet, catered by Limoncello Ristorante & Caterers, plus a wine & beer bar. The Preservation Awards Program raises awareness and appreciation of West Chester's significant historic character and encourages the preservation of its historic integrity. Tickets are $25 each and can be purchased here.
• Internationally known singer/songwriter, multi-instrumentalist, actress and community advocate for children Phoebe Legere will be performing at The Kennett Flash, at 8 p.m. on Oct. 21. Admission is $18 in advance and $22 day of show. For tickets, go to  www.kennettflash.org, or phone 484-732-8295.
• The Concord Township Harvest Festival is Saturday, Oct. 22, from 1 to 4 p.m. at 40 Bethel Road. There will be a bake contest, dog costume contest, a children's Halloween parade, hayrides, food for purchase and more. Those who want their baked goods to be judged should drop them off between 9 and 11 a.m. The dog costume contest begins at noon, and the parade steps off at 1:30 p.m.
• The Brandywine Conservancy & Museum of Art invites area residents 21 and over to throw caution to the wind, glitter in the air, and relive the fabulous disco era. The All Hallows' Eve Costume Ball will be held on Saturday, Oct. 22, from 8 p.m. to 1 a.m. in the museum courtyard. Prizes will be awarded for the most creative costumes.   Tickets include open bar, refreshments, music, costume contest and more. All proceeds raised will support programs of the Brandywine Conservancy & Museum of Art. To purchase tickets, go here.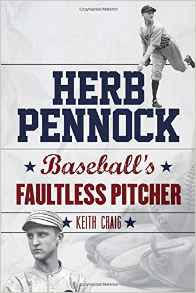 • The Kennett Library is inviting the public to learn more about one of Kennett's most famous residents. Author Keith Craig will discuss his latest book, "Herb Pennock: Baseball's Faultless Pitcher," a biography of Hall of Fame pitcher and Kennett Square native Herb Pennock, on Saturday, Oct. 22, at 2 p.m. Copies of the book will be available for purchase, and the Friends of the Kennett Library will be present with refreshments and information on how to volunteer at the library. For more information, click here.
• The Willistown Conservation Trust is inviting the public to Run-a-Muck on Oct. 22. The race and countryside bash will take place overlooking Kirkwood Preserve; parking will be available at 6114 Goshen Road, Newtown Square, Pa. Runners must preregister by the end of Oct. 19. Gates will open at 2:30 p.m., and activities will include live music, bonfire, stargazing, mechanical bull, beer, wine, and a country supper by Jimmy's BBQ. Blankets are suggested and leashed dogs are welcome. For more information, visit http://www.wctrust.org/?page_id=3842.
• Natural Lands Trust invites you to run for nature at ChesLen Chase for Open Space on Saturday, Oct. 22. Proceeds from the event will benefit ChesLen Preserve — one of the largest private nature preserves in southeastern Pennsylvania. Participants can choose between three courses, a 10K run, a 5K run, and a 2-mile fun run-walk— all of which traverse ChesLen Preserve's beautiful autumn landscapes. Registration is $45 for the 10K race, $35 for the 5K race, and $25 for the 2-mile fun run-walk. Runners receive a $5 discount if they register on or before October 7. Members of Natural Lands Trust receive an additional $5 discount. Learn more and register online at natlands.org/cheslenchase. ChesLen Preserve is at 1199 Cannery Road, Coatesville, is a 1,263-acre nature preserve owned and managed by Natural Lands Trust.
• Victory Brewing Company has brought back its popular Kirsch Gose beer in the Philadelphia region for the month of October to donate a portion of the proceeds to local breast cancer organizations. Kirsch Gose can be found at all three Victory brewpubs and craft beer bars throughout the area by looking for the bright pink V tap handle. Funds raised through the purchase of Kirsch Gose will benefit two Philadelphia-based breast cancer centers including Fox Chase Cancer Center and Living Beyond Breast Cancer. For more information, visit www.victorybeer.com.
• Happy Hillendale fun will happen at the annual Hillendale Husky Hustle 5K & Fun Run on Saturday, Oct. 29. Runners are encouraged to race in their costumes, and prizes will be given out for the craziest. The ¾-mile Fun Run is designed for younger students. Bring treats to the race for all to enjoy and prizes to compete for the most creative bakers. After the race, the fun will include inflatables, refreshments, music and dancing. Preregister by Saturday, Oct. 22 to be guaranteed a "Happy Hillendale" long-sleeve, spirit race shirt. Race day registration starts at 8 a.m., but shirts are limited to those who pre-registered. The 5K Race starts at 9 a.m. followed by the Fun Run. To pre-register, visit https://www.eventbrite.com/e/2016-hillendale-husky-hustle-5k-fun-run-tickets-27459959478 .
• Darlington Arts Center's third annual Back to School Arts Party drew over 100 attendees on Saturday, Oct. 1. This event featured a teaching artist performance and art gallery, two community art projects, and food and refreshments as the community gathered to experience music, art, dance, and drama programs at the center. For those who were unable to attend, there's still time to join fall classes for children and adults, and the center invites the community to attend upcoming free events including Preschool Halloween Open House on Monday, Oct. 31 at 10 a.m. Learn more at www.darlingtonarts.org.
See Contributors Page http://chaddsfordlive.com/writers/
Comments
comments