Chadds Ford Township supervisors have closed a hearing for a controversial housing development and continued another for a special events ordinance.
The hearings were held Wednesday, as part of the board's end-of-month workshop.
Plans for Wonderland Farms, the proposed planned residential development along Oakland Road, have been discussed in the township for three years. The township Planning Commission recommended preliminary approval earlier this year. As per township code, supervisors are required to hold a hearing on PRD applications.
Supervisors closed the hearing after three sessions and now have up to 60 days before making a decision.
The manner of questioning during the Wonderland hearing prompted one member of the audience to say the proceedings represented "government at its worst."
The plan calls for 23 single-family units on the west side of Oakland Road, and 12 twin homes in six buildings on the east side of the street, between Webb and Brinton's Bridge roads.
During the sessions, supervisors and residents continually questioned witnesses on density, sewage disposal and traffic on Oakland Road.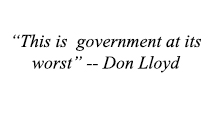 On Wednesday evening, township land planner Thomas Comitta questioned Wonderland's engineer — Martin Eustace — about the use of cul-de-sac streets, asking whether or not he thought it would be better to have the cul-de-sac behind the row of twin homes instead of in front, and whether an island could be installed within the cul-de-sac on the west side of the development, as has been done in other municipalities in Delaware County and in Great Britain.
In response to the first part of the cul-de-sac question, Eustace said such a change would be do-able, but then it might make more sense to have the twins homes face east with their rear to Oakland Road. Comitta responded by saying that would diminish "curb appeal" because drivers would wind up seeing decks.
Attorney Mike Dignazio, who is representing the applicant, Harrier LLC. — a Joe Grace family-owned business — said that because that part of the development would have a higher elevation than Oakland, the first stories would be not seen by passing motorists, and it would be difficult for them to see the roofs.
Comitta also noted a change in location of four seepage beds for the twins in a revised drawing. He asked if that was done for the sole purpose of gaining open space. Eustace said the move did not change the amount of open space, that it remained the same as before with the plan still providing 0.71 acres more open space than township code requires.
Supervisor Samantha Reiner said changing the location of those beds made it a totally new plan that the supervisors only received that afternoon and that the Planning Commission hadn't seen.
Dignazio said the only change in the plan was for those seepage beds and that the new location was on a different property east of the twins, property that the applicant owns and for which it would grant an easement.
Following the exchange, Don Lloyd, who lives on Farmstead Drive in Birmingham Township and is buying property in Chadds Ford, said, "This is government at its worst."
After being told the plan has been in discussion for three years, Lloyd added, "Does this guy ever get to build? You could question forever and nothing would get done."
Lloyd then walked out.
More questions followed regarding the traffic on Oakland Rad and how residents of the twins could safely cross Oakland to take advantage of the trails and other recreational space on the west side of the development.
Traffic engineer Frank Tavani reviewed some possibilities, as had been discussed in previous hearing sessions. He spoke of the possibility of flashing beacons, active lighting and stop signs on Oakland, but there was nothing definitive proposed or requested.
One person asked about installing a pedestrian bridge across Oakland, but Tavani said the length and necessary height of such a bridge would be impractical and that even the most ardent pedestrian bridge user would not be interested in using it.
With the hearing closed, supervisors have until the end of November to decide whether or not they will grant preliminary approval. To get more time, the applicant would have to grant them an extension.
While that hearing is now closed, the board continued a hearing on a proposed special events ordinance. The ordinance, if it passes, would require a permit for special events held in the township.
The rationale is that such an ordinance would help in providing for the public health, safety and welfare.
Part of the impetus for the ordinance was an event at the Chadds Ford Historical Society this past spring that backed up traffic on Creek Road and Route 1 for hours. Attendees were parking along Route 1 and walking with baby strollers to get to and from the CFHS property.
There were some reports that doctors could not get out of their homes on Creek Road to get to hospitals and that one woman was stuck on the property with a sick child.
According to Supervisor Noelle Barbone, "We don't want to manage your event; we want to manage the periphery."
The proposed new law would require any entity, including the Historical Society and Brandywine Conservancy and River Museum of Art, to make an application for a permit for any event of not more than three days where 225 or more people attend, "that utilizes facilities" or which might interfere with normal traffic flow.
In addition, those events must be of a use already approved for the zoning district either by right, by variance or constitute a nonconforming use.
It also says the event may not be advertised before the permit is granted.
No permit fee has yet been established. That would be done by resolution at a future date after the ordinance is approved.
Mike Connell, of the Historical Society, John Snook of the Brandywine Conservancy, and Bob Banks of Calvary Chapel each raised questions about how their organizations would be affected.
Additionally, Eric Gartner and Maurice Todd, residents of Harvey Lane, questioned the First Amendment exemption. Harvey Lane is near Calvary Chapel and residents have complained about excessive noise coming from Calvary during outdoor events in the summer.
That specific exemption reads: "First Amendment activity that does not obstruct township streets or sidewalks nor compromise the ability of the township or first responders to respond to an emergency."
Supervisors' Chairman Frank Murphy said the board would take all the comments into consideration and that the draft would be edited. He wasn't certain whether there would be a vote during the board's regular meeting on Oct. 5.

Rich Schwartzman has been reporting on events in the greater Chadds Ford area since September 2001 when he became the founding editor of The Chadds Ford Post. In April 2009 he became managing editor of ChaddsFordLive. He is also an award-winning photographer.
Comments
comments