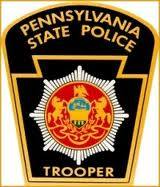 • A 57-year-old man was arrested for drug possession in Concord Township on Aug. 20, according to a state police report. The suspect was not named in that report. Police said the suspect was stopped for traffic violations on Gov. Markham Drive at its intersection with Cheyney Road. He was found to be operating the vehicle while DUI and that he was in possession of marijuana and paraphernalia, police said.
• Police said an unidentified 27-year-old man from Chadds Ford is suspected of stealing copper coils from an industrial-sized air conditioning unit. The incident happened sometime between 11 a.m. on Sept. 8 and 12:44 p.m. on Sept. 9. According to the police report, the property owner he had seen a resident flee from the area the day before he noticed the coils were missing.
• State police are investigating a hit and run accident that happened Sept. 13 on Naaman's Creek Road at Route 202. According to a report, the suspect made a left turn against the light, and struck a vehicle traveling straight through the intersection. The suspect motorist fled and no vehicle description was obtained. No injuries were reported.
• On Sept. 15, sometime between 6 and 7:30 p.m., someone broke into two vehicles parked at Firebirds Wood Fired Grille on Route 202 and stole a Dell computer, a lawyer trial bag, a calculus book, a green messenger bag, a Steve Madden purse, two sweatshirts, a Mac AirBook and a wallet containing g $150. Damage included a smashed rear driver's side mirror of one vehicle and a smashed front passenger window in the other.
• Bonnie M. Eroh, 62, of Marcus Hook, was cited for her involvement in a Sept. 19 traffic accident, state police said. According to the report Eroh was driving north on Concord Road when she stopped to make a left turn onto Smithbridge Road, but began the turn after the light had changed to yellow. On oncoming vehicle then struck her. No injuries were reported, police said.
• Two unknown men are suspected of stealing a wallet from an employee at Terrain Garden Café on Sept. 19. The incident happened about 5 p.m. According to the employee, two middle-aged white men, 40-50 years old, were seen near the employee area. She later learned that her debit card had been used at two different locations.
• Police reported that Michael Robert Bianco, 23, of West Chester, had engaged in retail theft at a Wawa in Chadds Ford. The accused was arrested, processed and released, the report n said. No other details were mentioned in the report of the Sept. 20 incident.
• Michael Schatzberg, 22, of Glen Mills, was arrested for DUI on Sept. 21, according to police. A report said Schatzberg was stopped for traffic violations on Route 202 at Stateline Road at 12:27 a.m.

See Contributors Page http://chaddsfordlive.com/writers/
Comments
comments