• The Kennett Area Senior Center invites you to its 11th annual Community Cuisine Fundraising Dinner and Silent Auction on Saturday, Aug. 27, at the Mendenhall Inn, Gold Ballroom. It's a 5 p.m. call for hors d'oeuvres, silent auction and open bar. Dinner is served at 6, and the program and silent auction runs from 7 to 9 p.m. Tickets are $60. To obtain tickets, call 610-444-4819. Special raffle items include "The Stray" a soft-sided book by Betsy James Wyeth, drawings by Jamie Wyeth (signed by both author and illustrator); and an Amazon Echo, a hands-free speaker controlled by your voice.
• Author Michael C. Harris will be making several local appearances to present and sign copies of his book, "Brandywine: A Military History of the Battle that Lost Philadelphia but Saved America, September 11, 1777." He will be at the Chadds Ford Historical Society during Chadds Ford Days on Saturday, Sept. 10, and Sunday, Sept. 11 from 10 a.m. to 5 p.m., and the Christian C. Sanderson Museum on Saturday, Sept. 24, from 1 to 4 p.m.
• The 31st annual Kennett Square Mushroom Festival is Saturday and Sunday, Sept. 10 and 11. Enjoy your time in the Mushroom Capital of the World with tasty mushroom foods and mushroom-inspired art from nearly 250 vendors lining the mile-long Street Fair. New this year is the Amateur Mushroom Cook-Off, a qualifying event of the World Food Championships. The winner of the Amateur Mushroom Cook-Off will win a Golden Ticket to compete in the World Food Championships this November. Details, schedules, a brochure, and map are available on the Mushroom Festival website: www.mushroomfestival.org. For more information call 610-925-3373.
• It's "Septemberfest" at Plantation Field from Sept. 15 through Sept. 18. The three-day event features 225 horse and rider teams — including 2016 Olympians from the U.S. and Canada. Events include dressage, jumping and a county fair. For more information and tickets go to http://plantationfieldhorsetrials.com/index.php/attending-the-cic.
• On Monday, Sept. 19, at 11 a.m., the Kennett Library will present "Story time with the Berenstain Bears." The program will include a special visit from Brother or Sister Bear. In addition, participants will learn the sound money management concept: save, share, spend, earn. This event is sponsored by Franklin Mint Federal Credit Union and made possible by funds from the library's annual Home & Garden Day Tour. For more information, contact children's librarian John Hendrix at jhendrix@ccls.org.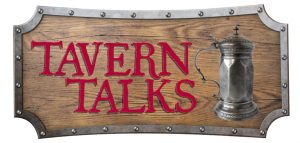 • Selfies may be all the rage today, but portraits were the ultimate in the 18th century. On Sept. 15, from 7 to 9 p.m. at the Chadds Ford Historical Society's Barns-Brinton House tavern, come learn about the various ways 18th-century men and women took "selfies" and what they did to make themselves look their best when Photoshop wasn't an option. It's all part of the Historical Society's Tavern Talk series. Tavern Talks is a monthly experience (not a lecture) aimed exclusively for adults 21 and older that focuses on unexplored aspects of early American history and culture. Admission is $15 for non-members and $10 for members. Tickets must be purchased in advance over the phone, in person, or online as space is limited. All attendees must be 21 and older.
• It's "Terra No Longer Incognita" at the Brandywine River Museum of Art's gallery talk on Wednesday, Sept. 14, beginning at 2 p.m. Discover paintings by eminent American artists such as William Merritt Chase, John La Farge, Martin Johnson Heade and others introduced to the museum by the recent Richard M. Scaife bequest, in a talk by Amanda C. Burdan, associate curator. The event is included in the museum admission.
• Starting on Wednesday, Aug. 24, photographer Jim Graham will lend his talents to the Brandywine Conservancy and Museum of Art during a week-long takeover of its Instagram account. Graham, who grew up in Chadds Ford, was a founding member of the Young Friends of the Brandywine Conservancy & Museum of Art, has photographed the Radnor Hunt Races, and has taken countless pictures of Frolic Weymouth, one of the founders of our organization. A few of Graham's photographs also hang in the Andrew Wyeth Studio.

See Contributors Page https://chaddsfordlive.com/writers/
Comments
comments