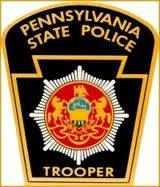 • Nicholas A. Orlando, 34, of Exton, was charged with driving at an unsafe speed following an incident on Creek Road in Chadds Ford Township, according to a police report. The report said he crossed into the opposing lane of traffic.
• Police said Algernon S. Maness, 82, and Betty J. Maness, 78, both of West Grove, were taken to Crozer Chester Hospital following an accident on Route 1 at Brandywine Drive in Chadds Ford on Aug. 20. According to a report, Algernon Maness was driving south on Route 1 when he crossed into the intersection as the light was turning red, and was struck by another vehicle turning left with the green light.
• Retail theft charges were filed against Carol Ann Reed, 55, of Middletown, Del., according to police. Reed allegedly tried to leave Wegmans without paying for a shopping cart full of merchandise on Aug. 19.
• Retail theft charges were also filed against a Glenolden woman. Police said Mary Frances Smith, 30, also stole from Wegmans on Aug. 9.
• Police charged Delbert Martinez-Gutierrez, of Wilmington, with providing false identification to police during a traffic stop.  The incident happened on Aug. 12 on Route 322 at Mattson Road in Concord Township.
• State police said Hobart Edward Dalton III, 55, of Elkton, Md., was found with marijuana in his car. Police discovered the pot during an accident investigation on Aug. 13 on Route 1 at Evergreen Drive.
• A 67-year-old woman passenger was injured in an accident on Route 1 on Aug. 6. Police said 73-year-old Tot H. Nguyen, of West Chester, was cited for making a right-hand turn onto Thornton Road from the left lane of Route 1. The turn brought his vehicle into the path of an oncoming car.
• Police from Troop K, Media barracks, made two DUI arrests on Aug. 14. The first arrest, involving Paul Edward Gorman, 58, of West Chester, happened on Route 202 at Oakland Road in Chadds Ford Township. The other, involving Kevin Andrew Stewart, of Wilmington, happened on Route 202 at the Delaware state line.
• Police also charged Branden Dean Sheets, 30, of Bear, Del., with DUI on Aug. 13. Sheets was stopped on Route 202 at Johnson Farm Lane.
• State police from the Embreeville barracks said they responded to a residence in the 1000 block of Glen Hall Road in Newlin Township on July 24 at 8 p.m. for a domestic assault. Police said a 58-year-old male from Kennett Square was charged with simple assault and harassment for inflicting minor injuries on a 62-year-old Kennett Square resident.
• State police from the Avondale barracks said someone forced entry into the second-floor bathroom window of a residence in the unit block of Milkwood Drive in Kennett Township sometime between 9 a.m. on Aug. 7 and 8:30 p.m. on Aug. 13. Police said jewelry valued at $2,100 was taken; anyone with information is asked to call police at 610-268-2022.
• A domestic incident at Two Stones Pub in the 800 block of Route 1 in East Malborough Township on Aug. 12 at 8:30 p.m. led to charges against at 20-year-old woman from Kennett Square, state police said. Police from the Avondale barracks said the woman, who was not identified, was charged with terroristic threats, harassment and disorderly conduct against a 22-year-old male from Chadds Ford.
• Police from the Avondale barracks cited a West Chester woman for careless driving following a one-vehicle accident in Pocopson Township at 3:47 p.m. on Aug. 11. Police said Michelle L. Rutledge, 35, was travelling north on Lenape Road near Williamsburg Drive when she fell asleep, failed to negotiate a left curve, and traveled off the roadway, striking a tree stump and then traveling about 50 feet into a wooded area. Police said Rutledge was wearing a seatbelt and was not injured.
• A hit-and-run occurred in the parking lot of Staples on Route 1 in East Marlborough Township on Aug. 11 at 6:29 p.m., said state police from the Avondale barracks. An unknown vehicle and driver struck a legally parked 2003 Acura, which was unoccupied at the time, causing damage to the rear right bumper and rear spoiler before fleeing the scene, police said.

See Contributors Page https://chaddsfordlive.com/writers/
Comments
comments