A Philadelphia man who allegedly used a stolen vehicle to try and run over a Chester County police officer on Thursday, May 19, is on the loose and has been deemed dangerous, said Chester County District Attorney Tom Hogan.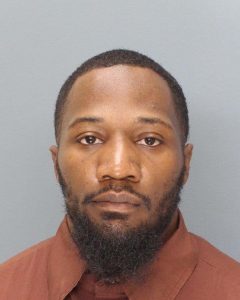 Hogan said he wanted the public to be aware that Tyrell A. Winchester, 28, is wanted for attempted murder and related charges, stemming from an incident late Thursday afternoon in Willistown Township.
"This suspect should be considered very dangerous," Hogan said. "He used a stolen vehicle to try to run over a police officer. He should turn himself in to police immediately before someone gets hurt. If anyone has information on his whereabouts, call 911."
According to the criminal complaint, a Willistown officer on routine patrol ran a registration check on Winchester's vehicle, which came up stolen. The officer subsequently pulled up behind the vehicle, which had stopped in the Willistown Chase development. The officer activated his lights and as he exited his marked patrol vehicle, Winchester put his silver Mercury in reverse and rammed the police vehicle.
The impact broke a side window of the Mercury and caused the Mercury to get stuck temporarily. Winchester "freed the vehicle by rapidly accelerating in reverse" and then speeding toward the officer, who was outside his vehicle and had to dive over the trunk to avoid being struck, the complaint said.
A chase ensued on Route 3, and Winchester veered off  the road quickly, crashed into a wooded area, and fled on foot. An employee at a nearby business recovered a backpack that Winchester dropped as he was racing through a horse pasture; it contained Winchester's Social Security card, the complaint said.
Hogan said the state police, Willistown Township Police, the District Attorney's Offices in Chester and Delaware counties and the Chester County Sheriff's Office are working together to locate Winchester, who was last seen in the area of Ridley Creek State Park in Delaware County, Hogan said.

See Contributors Page https://chaddsfordlive.com/writers/
Comments
comments