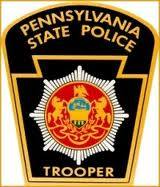 • Joel M. Stokes, 22, of Ft. Lauderdale, Fla., one of the suspects apprehended in Chadds Ford last week, has also been charged with reckless driving, stemming from an accident on Route 202 as Stokes was fleeing from police, a report said. According to police, Stokes sideswiped another vehicle while driving the wrong way on Route 202. He was also cited for sideswiping another vehicle on Brinton Lake Road as he was trying to elude police. Stokes and a 16-year-old, also from Ft. Lauderdale, were being pursued in connection with a series of thefts from vehicles parked at daycare centers. The two were eventually apprehended — one on Creek Road and the other on Station Way Road — following a foot chase after their vehicle crashed into a tree on Creek Road. Both were charged with fleeing and eluding, recklessly endangering and theft.
• Sometime between 4 p.m. on April 8 and 5:50 a.m. on April 11, someone stole $10,000 worth of tools, batteries and copper pipe from a construction site on Applied Bank Boulevard in Concord Township.
• State police from Troop K, Media barracks, are investigating a car theft in Concord Township. A report said the locked vehicle was stolen from 7100 Johnson Farm Lane sometime between 6:30 p.m. on April 6 and 5:25 a.m. on April 7. It was later found. The investigation was continuing.
• Someone stole a purse containing "several hundred dollars in cash" from a vehicle parked near PF Chang's in Concord Township on April 7. A police report said the incident happened sometime between 11:30 a.m. and 6 p.m. Thieves gained entry by smashing a window, the report said.
• On Feb. 13, Muzekir B. Said, 30, of Mesquite, Texas, was charged with failing to stop at a red signal on Route 1 and Station Way Road in Chadds Ford Township, according to police. A report said Muzekir's vehicle struck a car entering onto Route 1 from Station Way Road. The driver of the other vehicle was injured, but the police report said the injury was of unknown severity.
• Nicole Lee Bartlett, 30, of Downingtown, was arrested for DUI in Chadds Ford Township, according to a police report. That report said the accused was stopped for traffic violations on southbound Route 202 at 12:30 a.m. on April 6 for traffic violations.
• Codie James Rynearson, 23, of Escondido, Calif., was arrested for possession of a controlled substance in Concord Township, on April 8, according to a police report. Police said Rynearson was stopped for traffic violations on Route 202 at State Farm Drive at 7:45 p.m. n April 8.
• On April 9, Kyyl Flowers-Parker, 20, of Newark, was stopped for traffic violations and was found to be DUI, a police report said.
• A 74-year-old man from Pittsburgh was arrested for DUI on Route 1 at Evergreen Drive on April 10. Police said Richard Dean was stopped for traffic violations at 12:49 a.m.
• Two people were reported injured and one driver cited following a two-vehicle accident on Route 1 near Schoolhouse Lane in Concord Township on April 9. Police said James K. Romesburg, 41, of Glen Mills, was cited for an improper left turn after he made the turn into the path of an oncoming car. The 75-year-old driver and one of four passengers in the other vehicle were taken to Riddle Memorial Hospital for treatment.
• Police said Monica Loren Glisson, 23, of Williamstown, N.J, was arrested for DUI following a traffic stop on Route 322 at Merion Drive on March 18.
See Contributors Page http://chaddsfordlive.com/writers/
Comments
comments