That complex, sometimes wacky, often turbulent period known as the '60s will be the focus of a daylong presentation at the Chester County Historical Society (CCHS) on Saturday, April 16.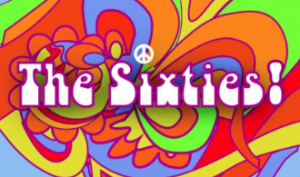 "At the outset of the '60s, it was 'Ask not what your country can do for you.' Long before the decade ended, it was 'Hell No, We Won't Go,' noted Bill Ehrhart from the Haverford School.
Ehrhart, one of more than half a dozen speakers for "The Sixties! The Age of Aquarius in Chester County – A Symposium," will discuss how and why that transformation occurred. The presentation coincides with the CCHS exhibit on the '60s, which runs through Aug. 27.
At the beginning of the 1960s, many Americans believed they were standing at the dawn of a golden age. On Jan. 20, 1961, the handsome and charismatic John F. Kennedy became president, suggesting that the government had big answers to big problems, but that golden age never materialized. Instead, by the end of the 1960s it seemed that the nation was falling apart, said a CCHS press release.
The symposium will explore the myths and realities of the years 1954 through 1974, and provide insights into the turbulence, turmoil, creativity and accomplishments of the 1960s through the music, fads, fashions and protests of twenty years that defined a generation.
The keynote speaker will be Emma Lapsansky of Haverford College, whose talk is entitled "Sculpting a New Identity: Peace, War and Revolution in Camelot."
She will be joined by Michael Long of Elizabethtown College speaking on "From Black to Gay: The Evolving Dimensions of the Civil Rights Movement;" Jo B. Paoletti, "Revolution Will be Litigated: Short Skirts, Long Hair, and Civil Rights;" Michell Muldoon and Kim Holston, who will discuss "Movies in a Decade of Change," and Mark Oppenlander, "The Beatles Phenomenon."
The program will begin at 8:45 a.m. and end after a reception that begins at 4 p.m. at the CCHS, 225 N. High St. in West Chester. The cost is $35 for CCHS members, $50 for non-members, and $20 for students with a valid ID. The fee includes lunch and the concluding reception.
Registration will be accepted up to and including the day of the symposium. RSVP by calling 610-692-4800 or emailing rsvp@chestercohistorical.org. To view the event brochure, click here http://files.ctctcdn.com/10179597001/e87edd77-d5a8-4847-822e-7a490b3a3adc.pdf?utm_source=Sixties+Symposium+e-blast+&utm_campaign=symposium&utm_medium=email.
See Contributors Page http://chaddsfordlive.com/writers/
Comments
comments