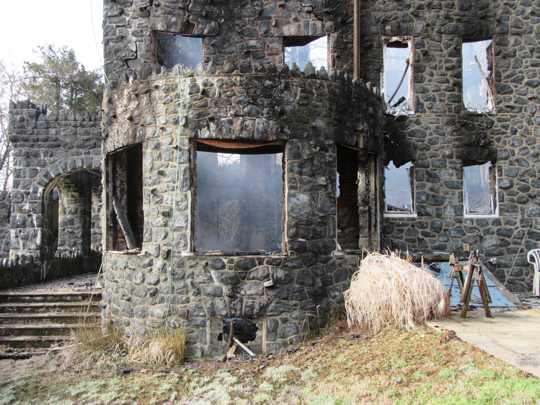 An overnight blaze destroyed the almost 200-year-old home "Rocky Hill Castle" at 119 Bullock Road in Chadds Ford.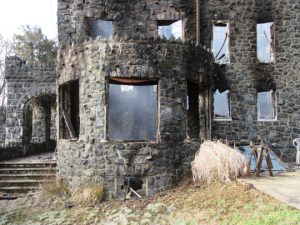 An investigation into the blaze is continuing, but according to Township Fire Marshal and Concordville Fire Company Chief Tom Nelling, the cause of the fire is as yet unknown and may never be determined.
"The third floor is in the basement," he said, adding that investigators might not even be able to get into the structure because the damage was so great. The house is unstable and will have to be torn down, he said.
Nelling said Concordville got the call about 1:23 a.m., but he has no idea how long the fire may have been going before the call came in. Nearly a dozen fire companies eventually responded to the fire, Nelling said.
No one was injured and no one was living in the house.
Neighbors said they heard nothing overnight and were unaware of anything happening.
According to the real estate website Zillow.com, the home was built in 1821 and sits on 4.99 acres. The parents of the current owners bought the property in 1957.
Originally, the property included 600 acres. Major renovations occurred in 1912, which turned the Victorian home into a "stone castle" with 12 bedrooms and 3.5 bathrooms.
The home is currently up for sale with an asking price of $674,000, according to Zillow.
(Photos by Emily Myers)

Rich Schwartzman has been reporting on events in the greater Chadds Ford area since September 2001 when he became the founding editor of The Chadds Ford Post. In April 2009 he became managing editor of ChaddsFordLive. He is also an award-winning photographer.
Comments
comments