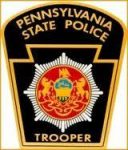 • A woman taking a weapons safety class was accidentally shot at Targetmaster during the live fire portion of the class on Oct. 26. According to police, a 60-year-old woman from West Chester accidentally discharged her weapon while on the firing line and struck a 44-year-old woman from Newark. The victim was treated at Crozer-Chester Hospital.
• State police reported a bicyclist was injured in a hit-and-run accident on Route 202 at Smithbridge Road at 6:20 a.m. on Oct. 22. The victim, identified only as a 51-year-old man from Wilmington, had severe head trauma and was transported to Crozer Hospital with lacerations, a report said. According to witnesses, a vehicle heading north on 202 drove out of the lane and struck, then ran over the victim. The vehicle is described as a silver sedan that might have damage to the front right. Anyone with information is asked to call the state police at 484-840-1000.
• State police from Troop K, Media barracks, are looking for John Gallagher, of Havertown, in connection with a car reported stolen from a Chadds Ford resident. A report said Gallagher was hired by the victim to restore the vehicle for sale in February and repeatedly asked for money to make repairs. Communication stopped in September, the report said, and numerous attempts to contact Gallagher have failed. The victim reported the vehicle stolen on Oct. 14.
• Jarrett Gardner Benoit, 20, of West Chester, is accused of possession with intent to distribute following an Oct. 17 traffic stop at Route 202 and Marshall Road in Chadds Ford Township, according to police. A report said the smell of marijuana was detected and a search of the vehicle yielded four ounces of marijuana, LSD, MDMA and multiple items of drug paraphernalia.
• Police report thefts from three different vehicles in three different Concord Township locations on Oct. 17. A report said the incidents took place on Century Lane, Naaman's Creek Road and Lea Drive. In one case a wallet containing $30 in cash was stolen. In another case, a wallet with no cash was taken, and police said there had been activity on the credit cards. An iPhone was taken from the third car. All had been left unlocked.
• No injuries were reported, but one unnamed driver faces charges of following too closely and fleeing the scene of an accident. The incident took place on Route 202 at 7:40 p.m. on Oct. 5. One vehicle struck another from behind, and the driver then fled, police said.
• Timothy Joseph Dowd, 55, of Media, was arrested for DUI, according to state police. A report said Dowd was determined to be DUI following a traffic stop on northbound Route 202 at Smithbridge Road at 1:39 a.m. on Oct. 14.
• On Friday, Oct. 16, at 4:08 p.m., New Garden Township Police were dispatched to the 400 block of Scarlett Road for the report of an accident with entrapment.  Upon arrival, police made contact with the driver of the striking vehicle, Agustin Lemuz, 52, of Kennett Square.  Police said Lemuz showed signs of intoxication and failed field sobriety tests; he was arrested for DUI.

See Contributors Page http://chaddsfordlive.com/writers/
Comments
comments