The Kennett Symphony of Chester County (KSCC)  presents American Flair!, a free thank you concert for the community on Saturday, September 12, 7:30 pm under the direction of Music Director, Michael Hall. The concert will take place in the Mushroom Festival Special Events Tent at Willow & State Streets in Kennett Square.
Presented in Partnership with The Mushroom Festival 30th Anniversary & Kennett Symphony 75th Anniversary, the Symphony will perform a potpourri of diverse selections, including Broadway, movie music and patriotic tunes to pay tribute to America's rich musical heritage. Nothing beats live music from a full orchestra to get your hands clapping, toes tapping and spirits soaring. "The Kennett Symphony is grateful to The Mushroom Festival for making it possible for us to celebrate our anniversaries together in this very special way!" says Monica Buffington, Executive Director of the Kennett Symphony. "The opportunity to present a free concert for our community is a first for the Kennett Symphony, and we can't wait to present this musical thank you to our community for supporting The Mushroom Festival for 30 years, and the Kennett Symphony for 75!"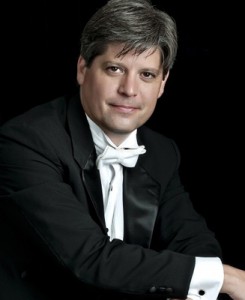 Music Director Michael Hall has planned a fun and festive evening filled with great music that is sure to delight fans of all ages. "We are constantly striving to offer more opportunities for our community to experience the joy of orchestral music, and our free concert in cooperation with The Mushroom Festival is just such an endeavor." says Hall. "My vision is for the Kennett Symphony to play a leading role in the arts in this wonderful community."
No tickets required. Seating will be available and is first-come, first-served. Guests are welcome to bring their own chairs as well.
PROGRAM
Bernstein – West Side Story Medley                         Anderson-Lopez – Music from Frozen
Arr. Ricketts – Chicago – Film Selections                  Horner – Music from Apollo 13
Offenbach – Can Can                                                             Copland – Variations on a Shaker Melody
Schonberg – Les Miserables: I Dreamed a Dream      Arr.Lowden – Armed Forces Salute
Lloyd Webber – Phantom of the Opera                     Ward – America the Beautiful
Williams – Star Wars Medley                                     Sousa– Stars and Stripes
Williams – Raiders March from Raiders of the Lost Ark
 For more information, visit www.kennettsymphony.org or call 610-444-6363.

About the Kennett Symphony of Chester County:
The KSCC is celebrating its 75th anniversary this year. Founded in 1940, the Kennett Symphony is Chester County's only fully professional symphony orchestra, and serves the residents of Southeastern Pennsylvania, Delaware, Maryland and New Jersey, along with thousands of tourists who attend the Kennett Symphony's popular summer concerts at Longwood Gardens. The Symphony's mission is to serve the community by enriching lives through music. In addition to presenting varied and entertaining orchestral concerts, the Kennett Symphony encourages young musicians through annual Young Artist Competitions and its affiliation with the Kennett Symphony Children's Chorus. More information can be found at www.kennettsymphony.org

Comments
comments