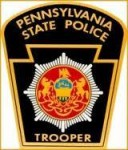 • State police from Troop K, Media barracks, are investigating a burglary at an unidentified shop in Chadds Ford Township sometime between 8:30 p.m. on July 3 and 9:15 a.m. on July 4. A police report said someone smashed the front door of the shop at 391 Wilmington Pike, Route 202, entered the business, removed the cash register and then fled.
• Police cited Makel Jermall Halley, 22, of Philadelphia, for disorderly conduct and harassment following a July 3 incident at the Wawa in Chadds Ford Township. According to the report, Halley started cursing and arguing with store employees shortly after midnight. He hit a pan of ice, police said, then fled north on Route 202. He was tracked down, stopped and issued non-traffic citations.
• Police are investigating a case of reckless endangering in Concord Township. A report said someone fired a shot through a residence on Beaver Valley Road at 9:30 p.m. on June 27.
• On Sunday, June 21, at 8:03 p.m., New Garden Township Police said they conducted a traffic stop in the 1200 block of Baltimore Pike after observing a vehicle swerving. The driver, Javier Medina-Cortez, 45, of Kennett Square, failed field sobriety tests and was taken into custody for DUI, police said.
• State police from Troop J, Avondale barracks, said two unknown men entered the Walmart in East Marlborough Township on June 2 and stole three smart phones valued at $570. The pair then fled in a light blue Chevrolet sedan. Anyone with information is asked to phone police at 610-268-2022.
• Police from Troop J also conducted a traffic stop on July 6 at 1:33 p.m. on Route 1, south of Greenwood Road in East Marlborough Township. Police said Rozina Crystal Hess, of Newark, was arrested for DUI.
• Birmingham Township Police Chief Tom Nelling told supervisors that his department responded to 1,463 incidents in June, resulting in nine criminal arrests.
• Pennsylvania State Police said during the three-day Fourth of July weekend, troopers across the state investigated 473 crashes, 59 of which were alcohol-related. The collisions resulted in 133 injuries and four fatalities. During the 2014 weekend, police said eight people died and 247 were hurt in 695 crashes.

See Contributors Page https://chaddsfordlive.com/writers/
Comments
comments