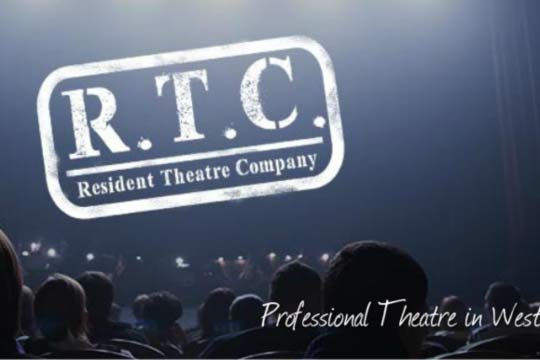 If things go according to plan, the curtain will rise on live theatre in West Chester by this time next year. When it happens, it will be at the old National Guard Armory on High Street and RTC will be the Resident Theatre Company on stage.
According to RTC's Artistic Director Kristin McLaughlin Mitchell, West Chester and the armory are a perfect match for her group, which will be comprised of professional actors from New York and Philadelphia and local talent.
Mitchell said she moved to West Chester three years ago from New York after 20 years in theatre. She began working with the Uptown Entertainment Alliance to help design their theatre. Once Uptown decided to buy and renovate the armory, things became more interesting for Mitchell.
"It was an incredible twist of fate…They started asking me about what we were going to put in the theatre and we decided professional theatre was a great addition to their program. So, they asked if I would create my own organization," she said.
Mitchell said she plans to start with three main stage productions per year, and then expand to five or six shows by year three. There will also be a professional children's theatre.
But, while the theatre won't be ready until this time next year, RTC will still be performing. Beginning June 25, RTC will have a monthly cabaret night called "Broadway in the Borough" in the Ballroom at Westside on Hannum Avenue in West Chester. Professional actors will sing Broadway music.
She firmly believes there's a market for professional theatre in West Chester.
"The excitement has been overwhelming. There are so many people here who travel to New York for theatre that they would be just as happy to have dinner downtown and walk to the armory without having to drive, park and pay crazy prices for tickets," she said.
Mitchell previewed some of RTC's talent during a fundraiser at the Ballroom on May 29. She brought actors, whom she had previously directed in New York, who performed five solos as part of a cabaret performance, and who then performed part of the first act and the finale of "Next to Normal," a rock musical, which won the 2010 Pulitzer Prize for Drama.
The audience gave the cast — Nikki Cassele, Matt Ferrell, Chelsey Ristaino, Christopher Sheehan, Matthew Corr and Simon Daum — a standing ovation and a thunderous round of applause.
While RTC will be a resident company, it will not be a repertoire company. Mitchell said each production would have its own unique cast and crew with local artists as well as those from New York and Philadelphia. There will be open auditions.
The first main stage production is going to be "Spamalot," a musical comedy based on Monty Python's 1975 movie "Monty Python and the Holy Grail."
Mitchell said it's the perfect show to launch RTC because "It's so well written and so funny."
For more information on RTC, visit http://www.rtcwc.org

Rich Schwartzman has been reporting on events in the greater Chadds Ford area since September 2001 when he became the founding editor of The Chadds Ford Post. In April 2009 he became managing editor of ChaddsFordLive. He is also an award-winning photographer.
Comments
comments