The fifth annual homemade wine contest Twisted Vintner is set for 6 p.m. on June 4 at the Concordville Towne Center near Home Depot.
The event is a fundraiser for the Concordville-Chadds Ford Rotary Club and helps pay for the chapter's charitable efforts, according to event Chairman Don Culp, of Delco Alarms.
"It's a fun fundraiser," Culp said.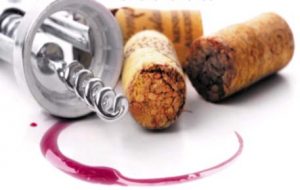 Previous fundraisers were golf outings, but Culp said, after eight years he still couldn't golf so they tried something new. The first Twisted Vintner was held at Garnet Ford, but the event grew too large for the space.
He said they're hoping for about four local wineries and about 30 vintners taking part in the tasting contest. There will also be a local brewery providing beer and 10 restaurants offering food.
Among the restaurants are Pescatore's, Big Fish, Meat House, Wegmans, Concordville Inn and Not Your Average Joe's.
"Basically it's a taste of the town. You get to taste the local wineries; you get to taste the local vintners who make homemade wine, beer makers and the restaurants," he said.
Among the organizations the Rotary will help fund are the Rachel Kohl Library, The Brandywine Battlefield Park, Camp Bournalyf — a group helping people with Down's Syndrome — and the Brandywine Youth Club, as well as other Rotary Club programs.
Tickets are $50 in advance and $60 at the door, but Culp added the food and beverage come at no extra cost.
He said the event should really be called Taste of the Town because the participants are all local, the corporate sponsors are local, the people attending are all local and "we raise money and give it back to local charities."
For more information, to purchase tickets or to feature your homemade wine, donate an auction item, or be a sponsor, please visit www.twistedvintner.org.

Rich Schwartzman has been reporting on events in the greater Chadds Ford area since September 2001 when he became the founding editor of The Chadds Ford Post. In April 2009 he became managing editor of ChaddsFordLive. He is also an award-winning photographer.
Comments
comments