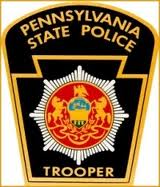 • A Wilmington man was cited for speeding after his 2008 Mercury Milan struck an embankment on Creek Road in Chadds Ford Township on May 11. State police said Ronald J. Bender, 60, was driving south on Creek Road, north of Bullock Road at 4:05 p.m. His car crossed over the northbound lane as Bender was negotiating a left-hand curve. The vehicle flipped over after hitting the embankment and came to rest on the driver's side. There was no injury.
• An unidentified 67-year-old woman from Wilmington was arrested for DUI in Pennsbury Township on May 9. Police said the driver was stopped for traffic violations on Fairville Road at Route 52 at 10:46 p.m.
• On Friday, May 1, at 11:53 p.m., New Garden Township police conducted a traffic stop on a vehicle travelling erratically in the 800 block of eastbound West Cypress Street. Police said the driver, Marco Lopez-Bedolla, 37, of Kennett Square, who had an open bottle of beer in the center console and failed field sobriety tests, was arrested for DUI.
• A truck driver making a delivery at Brinton Manor accidently backed into a wall at the building, damaging stucco on the exterior and insulation inside the wall. The accident also caused damage to a rain gutter and a yellow parking barrier at the facility. No one was injured. The incident happened at 5:30 a.m. on April 29.
• State police from Troop J, Avondale barracks, came across a 17-year-old male from Wilmington passed out in his car at 3:30 a.m. on April 25. Police came upon the vehicle at the intersection of Kaolin and Marshall Bridge Roads. Police searched the vehicle and found marijuana and paraphernalia. Charges were pending.
• Identity theft on income tax returns continues in the area. State police from both the Avondale and Media barracks are reporting three more victims in Kennett, East Nottingham and Thornbury (Delaware County) Townships.

See Contributors Page http://chaddsfordlive.com/writers/
Comments
comments