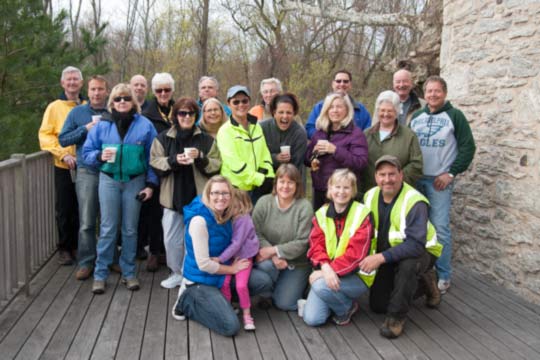 It was a busy Saturday in the Chadds Ford area.
The Chadds Ford Township Civic Association held its spring road cleanup in conjunction with the township's recycling day. Almost two-dozen volunteers came out on a chilly morning to pick up trash from township roads. (See top photo.)
Pennsbury Township held its annual Yard Sale and Pocopson Elementary School held its annual Art and Garden Sale, a fund-raiser for the school's PTO.
Also Saturday, the Garnet Valley Gherkins hosted a pickle ball tournament. According to Betty Allcorrn, 190 players took part in the only sanctioned pickle ball tournament in Pennsylvania. Some players came from as far as California to play.

See Contributors Page https://chaddsfordlive.com/writers/
Comments
comments