When the Pennsylvania State Police (PSP) teamed up with officers from 23 municipalities last weekend for a DUI training and enforcement initiative in Chester County, the numbers exceeded expectations.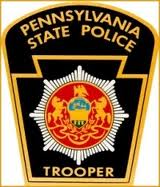 During eight overnight hours on Friday, March 27, and Saturday, March 28, police stopped 928 vehicles. More than 13 percent of the drivers – 124 – were arrested for driving under the influence; drugs or a combination of drugs and alcohol impaired 26 of them, a state police press release said.
Forty-four drivers received speeding citations, 10 were cited for seatbelt violations, and nine were flagged for underage drinking. Officers gave out 358 traffic citations, issued 807 warnings, and made 29 criminal arrests, the release said.
In addition, police seized three illegal guns as well as heroin, crack cocaine, ecstasy, marijuana, illegally possessed prescription pills and $4,200 in cash, according to the release.
Chester County District Attorney Tom Hogan said that the initiative, an example of "outstanding law enforcement cooperation,"  provided "sobering numbers" about the amount of impaired drivers on area roadways.
"We are very pleased with the results," said Trooper Samantha Minnucci, a spokesperson for the Avondale barracks. "All of the hard work this past weekend is shown in the results."
Minnucci said the program, which is called "Operation Nighthawk," has been used throughout the state for the past 13 years. It combines classroom instruction in DUI enforcement and motivational workshops with actual DUI roving patrols in an effort to curb drunken-driving. Minnucci called this year's effort "the most successful in PSP history."
The 2015 initiative was dedicated to Trooper Kenton E. Iwaniec, a 24-year-old recent graduate of the Police Academy who had just finished a shift at the Avondale barracks on March 27, 2008, when he became a DUI fatality. Iwaniec was returning home to Lancaster when a woman with a blood-alcohol level more than four times the legal limit slammed into his Hyundai Elantra head-on.
On Saturday, March 28, Iwaniec's parents, Ken and Debby Iwaniec, addressed the 127 state and local police officers who participated in the program. The couple has launched a tireless crusade to fight drunk-driving since their son's death seven years ago
State police said the program has been successful in helping remove impaired drivers from the roads. According to the Centers for Disease Control and Prevention, drunk drivers kill nearly 30 people each day in the U.S.; this amounts to one death every 51 minutes.
In Pennsylvania, drunk-driving fatalities – 368 in 2013 – represented nearly a third of all total traffic deaths, a 9.6 percent decrease from the previous year, according to statistics maintained by Mothers Against Drunk Driving (MADD).

See Contributors Page http://chaddsfordlive.com/writers/
Comments
comments