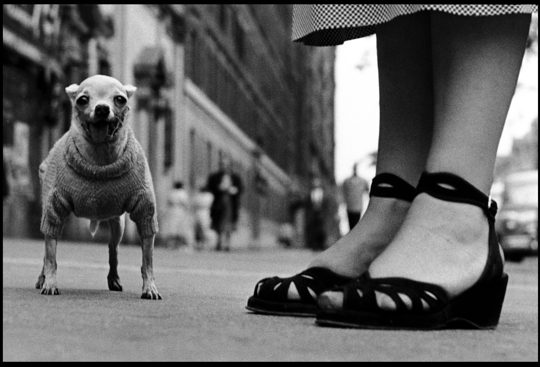 With the wintry chill setting in, you need to stay warm and fuel up your senses. There are a lot of wonderful local art shows in our area where you can relax in a warm gallery environment and charge up your senses. This is also a great time to sign up for art classes in any of our neighborhood venues: The Chester County Art Association, The Oxford Art Alliance, Studio Rilievo, youth classes at the Kennett and West Grove Garages and at Karen D'Allaird's Willowdale Art Academy. Most of these wonderful art organizations have a terrific offering of classes that range from beginner to expert, youth to adult, and crafts to fine art. There is something for everyone and the prices are very reasonable and the artistic education is priceless.
Our fine museums are also showcasing terrific exhibits right now that are great for the whole family, or just for a few friends on a day out. The Brandywine River Museum of Art is highlighting the new Jamie Wyeth exhibit. The curator's tour is February 25th at 2pm! As always the museum's extraordinary permanent collection on display, as well as a fun cafeteria to look out on the wintry Brandywine without having to experience the chill. Thursday evening February 19th at 7:30 the museum will hold a concert with acclaimed classical guitarist James Dodson; the museum will open at 6pm, and you can enjoy music, drinks, appetizers and stunning art work for the whole evening.
The Delaware Museum for the Contemporary Arts (DCCA) has 5 current exhibitions to invigorate the senses. Always contemporary and always inventive, this is a wonderful place to spend an afternoon - and it is free. March 1st they have a Jazz brunch from noon to 3 pm featuring some terrific jazz performers and an incredible menu. This event does have a fee, so you should register online.
The Delaware Museum of Art has an interesting lineup of exhibits from delightful dog photographs (opening March 6th) to illustrations of Oscar Wilde's Salomé, featuring the works of Aubrey Beardsley and my favorite wood engraver of all time Barry Moser. A few years ago Barry spoke at the
Brandywine River Art Museum, and it was one of the best art lectures that I have ever attended. I brought a bunch of high school youths from Unionville and they left awestruck and moved. The artist is brilliant, insightful, humble and inspiring - and the finest wood engraver of our time. I started collecting his books when he illustrated Alice in Wonderland back in 1982! I had never seen anything like it. Barry Moser is speaking on April 9th at 7pm at The Delaware Museum of Art. Come and bring your friends and some teens.
n the local gallery scene, The Art Trust show in the Meridian Bank in downtown West Chester is showing "Finders Keepers" which is an interesting group of found object collage artists that make you look at road-side trash as free art materials.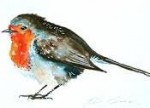 Mala Galleria in Kennett Square is featuring the watercolor works of Kristina Closs who specializes in illuminated portraits of birds. Just up the street at the Longwood Gallery, the work of many local artists in hung in a gallery style venue, with the work of Joan Hollander is highlighted this month. the best coffee and nicest place to hang out with a cup of soup or steaming mocha, Philter is always changing up their wall display to feature local artists like Katee Boyle,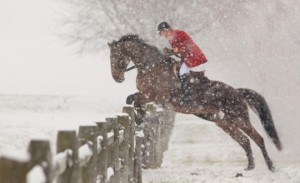 Allesandra Manzotti, Jim Graham and the wonderfully buyable and useable works from Arden & James. Around the corner you should stop by Charlie Metzger's Pottery where you can buy his perfect handmade bowls and mugs, or sign up for his one-on-one classes, where even the klutziest of novices will learn how to throw a bowl. Like me!
Stay tuned next week for a big list of new shows in our area!
www.chestercountyarts.org
www.oxfordart.org
http://studiorilievo.com/
http://www.garageyouthcenter.org/kennett-square.html
http://www.garageyouthcenter.org/west-grove.html
http://www.willowdaleartacademy.com/willowdale-art-academy.html
http://www.brandywinemuseum.org/
http://www.thedcca.org/
http://www.delart.org/
www.thearttrust.com
www.malagalleria.com
http://philtercoffee.com/

Lele Galer is an artist who has chaired numerous art shows, taught art history and studio art, public art and has chaired, written and taught the Art in Action Art Appreciation series for the UCFD schools for the past 12 years. She worked at the Metropolitan Museum of Art, and wrote for the Associated Press in Rome. She has been dedicated to Art History and art education for most of her adult life. Lele and her husband Brad own Galer Estate Winery in Kennett Square.
Comments
comments