A steady stream of visitors at all hours of the day and night got the attention of neighbors in the 500 block of Center Street, Kennett Square Police said.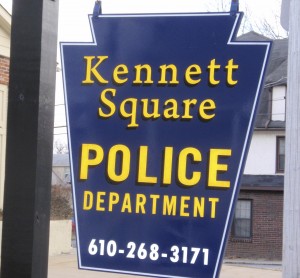 Tips about the suspicious activity led to a 4½-month investigation that culminated in the arrest on Thursday, Feb. 12, of a 17-year-old on drug-trafficking and weapon charges, police said. The juvenile, whose name was not released for age reasons, was committed to the juvenile detention center for further court action.
Police said investigators used undercover surveillance to identify the seller, and undercover police operatives then made several marijuana purchases from the suspect. A search of the suspect's residence on Tuesday, Feb. 12, turned up a small amount of marijuana, $1,700 in cash, and a .38-caliber revolver, all linked to the suspect. The revolver was not reported stolen and an investigation is continuing to determine how the 17-year-old gained possession of it, police said.
Kennett Square Police Chief Edward A. Zunino said the case represented a great example of what can happen when people take the time to get involved. It was only after neighbors "saw something and said something  that we were able to stop this young armed drug dealer and get the gun off the streets," he said.
The teen faces charges that include delivery and possession with the intent to deliver a controlled substance, criminal use of cell phone to facilitate the commission of a crime, dealing in proceeds from an unlawful activity, possession of drug paraphernalia, and possession of a firearm by a person unlicensed and prohibited, police said.

See Contributors Page https://chaddsfordlive.com/writers/
Comments
comments