• YMCA of the Brandywine Valley and YMCA of the Upper Main Line branches will be hosting free family fun open houses during the first week of September. Take this opportunity to discover what is new at the Y for you and your family. Free events, demonstrations and programs will be held during the open houses, including activities such as group exercises, family pool time, crafts and inflatables for kids, tennis clinics, basketball demonstrations and meet and greets with dietitians, coaches and theatre directors.
• The Budweiser Clydesdales will be in West Chester from 6-8 p.m. on Friday, Aug. 29. The horses will be on Market and Gay streets, accompanied by the West Chester University Drum Corps. Church Street will be closed to traffic between Market and Miner streets starting about 4 p.m. while the horses are hitched-up around 5 p.m.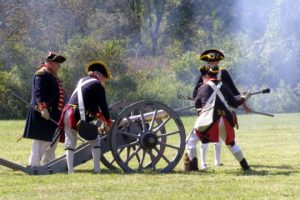 • The 49th annual Chadds Ford Days celebration is Saturday, Sept. 6 and Sunday, Sept. 7 at the Chadds Ford Historical Society, 1736 Creek Road from 10 a.m. to 5 p.m. each day. This will be an event for the entire family, with Colonial life demonstrations, Continental Army soldiers, arts and crafts, historic lectures and displays, food, beverages, live music and a visit by Gen. George Washington.
• The Glen Mills-Thornbury Rotary is hosting a comedy night featuring Jay Black and three other comics on Sept. 5 at Penn Oaks Country Club. Doors open at 7 p.m. and the show starts at 8. Tickets are $50 and are available online at to www.GMTROTARY.org. There will be no ticket sales at the door.
• Friends of Rachel Kohl Library will host a Bingo fundraiser on Sunday, Sept. 14 from 6-7 p.m. Tickets in advance are available at the library; $15 for 8 cards.
• Wine & Dinosaurs presented by M&T Bank will take place to benefit the Delaware Museum of Natural History on Sunday, Sept. 14, from noon-4 p.m. Guests will enjoy fine wines, craft beer, live music, hors d'oeuvres, and a silent auction, as they explore the Museum's land, sea, and air habitats. Advance tickets are $55 for the general public and $45 for museum members. Admission will be $65 at the door. To purchase tickets or for more information, visit www.delmnh.org or call 302-658-9111.
• The Kennett Area Senior Center, in conjunction with volunteers from the APPRISE Program, sponsors a "Medicare 101" session on Tuesday, Sept. 16 from 7-9 p.m. APPRISE is Pennsylvania's volunteer statewide program of free insurance consultation conducted under the auspices of the Chester County Department of Aging. This is a chance for Chester County residents to learn about their Medicare options and receive an update on all Medicare-related issues. Please call the KASC to reserve a seat @610-444-4819.
• Delaware County Council recognized the employees of Home Depot in Concord for outstanding efforts in workforce development and assisting people in moving from welfare to work. In addition to hiring and training workers, the Home Depot employees also went the extra mile to help an individual employee overcome extreme personal and financial hardships.

See Contributors Page https://chaddsfordlive.com/writers/
Comments
comments