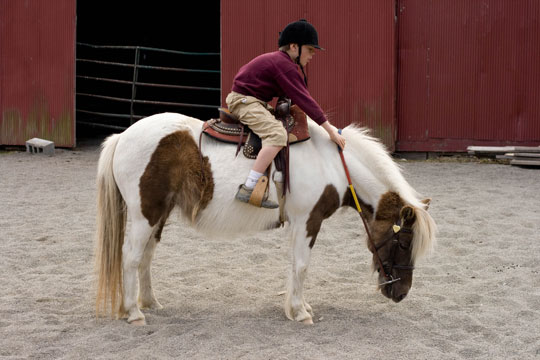 Do you make lists? I do. Grocery lists, packing lists, party-planning lists, to-do lists…my list of lists goes on and on! Sometimes, even with the best of lists, it can feel like time is galloping out of our control and we are merely trying to stay on the horse that is our crazy schedule – never mind the style points! When it comes to lists, there are some challenges that seem to be universal. Here are some tips for organizing your To-Do list that can help you overcome some of the common challenges:
The challenge: "I make lists all the time and then can never find them."
The solution: As in real estate, it's all about location, location, location. Choose one place where you are going to keep track of your To-Do's. This could be a paper planner or notepad or some type of electronic task manager or app. The key is to make a commitment to whatever one location you have chosen. That means that you check your list regularly and, if you write something down on a napkin at lunch, the item gets transferred to your list at the first opportunity.
The challenge: "I am always forgetting something I need to do for work or home."
The solution: Sort 'like with like'. Just as you sort your frozen food from dry goods and your colored laundry from whites, your To-Do list can be sorted. A list might be sorted between Work and Personal items or by type of activity, such as Calls-to-Make and Errands-to-Run. The way you sort your list should reflect your own needs and comfort level. Grouping like-tasks together will make for easier review and fewer missed details.
The challenge: "My family has so much to do, it's hard to keep track of it all."
The solution: We are busy people, even the littlest of us. So it's important to be able to locate our loved ones when we need to. If you use computers and smart phones, try "sharing" a calendar or task scheduler and color-code it for each family member. This will make scheduling and tracking appointments much easier for everyone. If you haven't gone digital yet, try a large wall calendar where everyone's events (including corresponding information) can be posted.
The challenge: "Even though I use a To-Do List I always seem to put the same items off, week after week."
The solution: Look at your list for the day or week. Put an M next to what must be done, a W next to what you would also want to get done and a C next to what could get done but would not be terrible if it didn't. Next, take only three of your M items and add only those to your agenda. These are now the only things you have to do and the things that must get done. When those are completed you can go back to your master list if you have time and want to try to tackle more. Start each day or week like this and you will watch the items you've been avoiding begin to disappear. This method of prioritizing is a great way to meet procrastination head-on.
Try one or all of these list-management ideas out for a month. When you do, it will be like grabbing the reins of your run-away time and pulling it back to a pace that you set.
* Annette Reyman is a member of the National Association of Professional Organizers (NAPO®) and President of its Greater Philadelphia Chapter. To contact her for organizing work, professional unpacking, productivity support, gift certificates or speaking engagements call (610) 213-9559 or email her at annette@allrightorganizing.com. Visit her websites at www.allrightorganizing.com and www.allrightmoves.com.  Follow All Right Organizing on Facebook and Pinterest.

Comments
comments