May is Drowning Prevention and Water Safety Awareness Month. A state proclamation will be given to representatives of The Drowning Prevention Foundation and the YMCA of the Brandywine Valley to kick off events that will teach children, parents and child caregivers about water safety.
A state proclamation designating May as Drowning Prevention and Water Safety Awareness Month will be given this Friday to the mother of a child
drowning victim and to the Chief Operating Officer of the YMCA of the Brandywine Valley.
State Representative Becky Corbin of East Brandywine, will present the proclamation to Beverly Payton, of Cochranville, executive officer on the Drowning Prevention Foundation Board of Directors and to Andrea Youndt, COO for the YMCA of the Brandywine Valley during a brief
ceremony at 10 a.m., May 17 at the Brandywine YMCA on 295 Hurley Rd. in Coatesville. Payton's daughter, Alicea, drowned in a neighbor's unsecured above ground pool on May 26, 1988 in rural Tinicum Township, Bucks County, where the family lived at the time. Since then, Payton, a public relations consultant, has worked to educate the public about child drowning and
has advocated for swimming pool barrier laws.
"Drowning is the leading cause of injury death to children under 4, yet parents generally are not aware of the risk, nor do they understand what they must do to better protect children," said Payton. She adds that last winter the Drowning Prevention Foundation board decided to partner with YMCAs to help them educate children, parents and child caregivers about water safety. "At the Y, we're committed to helping children in our community learn how to be safe in and around the water," said Andrea Youndt, COO for the YMCA of the Brandywine Valley. She adds that swimming skills are equally important for adults as well. "It's never too late to learn how to swim. Basic swimming skills and water safety practices save lives every day."
"As a mother and grandmother I'm pleased to help advance children's health and safety issues," said Rep. Corbin, who serves on the YMCA of the Brandywine Valley board of advisors. Corbin said she was inspired by Payton's passion when she asked her to sponsor the proclamation at a Chester County Chamber of Business and Industry event where the two met in April.
The YMCA of the Brandywine Valley offers free and subsidized swim lessons to children in Chester County, funded by the Y's annual Good Kids financial assistance campaign and support from community partners. By the end of this school year, more than 1,500 third graders from southern Chester County will receive free water-safety lessons through the Jennersville Y's SPLASH program and hundreds more will receive free lessons this summer at the Kennett,
Brandywine and West Chester branches. SPLASH is an acronym for Swim, Play, and Learn Drowning Prevention Proclamation--Aquatic Safety Habits, and is a national YMCA initiative. The program teaches life-saving skills
like floating, treading water and safe diving.
[
Follow the Safer 3
1. For Safer Water, prevent unsupervised access to pools and spas by installing and maintaining four-sided isolation fencing with self-closing, self-latching gates or automatic safety covers. Also install door, water, and child immersion alarms. Use several barriers to provide back up in case one fails.
2. For Safer Kids, always designate a 'Water Watcher' who will remain vigilant and undistracted while supervising children in or near water. Teach children water safety and swimming skills at a young age.
3. For Safer Response know how to perform CPR and keep a phone and rescue
equipment by the pool.
#
About the YMCA of the Brandywine Valley YMCA of the Brandywine Valley is a leading Chester County non-profit charity that strengthens the foundations of
our community through youth development, healthy living and social responsibility. With 58,000 members at six facilities across the area: Brandywine YMCA, Jennersville YMCA, Kennett Area YMCA, West Chester Area YMCA, Octorara YMCA Program Center, and the Oscar Lasko Youth Program Center, the Y invites all people to participate in membership and programs, regardless of their ability to pay. The Y has the long-standing
relationships and physical presence not just to promise, but to deliver, lasting personal and social change. For more information visit www.ymcabwv.org.
About the Drowning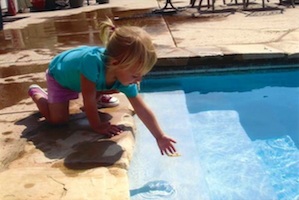 Prevention Foundation The Drowning Prevention Foundation is a volunteer-driven 501(c) 3 nonprofit organization founded in 1985 by Nadina Riggsbee, whose son and daughter were both lost in the same tragic incident. Her daughter Samira died and her son JJ survived with profound brain damage. Riggsbee was instrumental in having what is believed to be the world's first swimming pool barrier law enacted in Contra Costa County, California. The Drowning Prevention Foundation's mission is to prevent childhood drownings through public education and policy change. For more information visit www.DrowningPreventionFoundation.org. @NoKidsDrown on Twitter
!
About Beverly Payton
Beverly Payton is the owner of Payton Communications LLC, independent, boutique public relations consulting firm based in Chester County, Pa. In 2010 Payton developed an award winning strategic communications plan that earned the National Drowning Prevention Alliance a $1.3 million contract with the U.S. Consumer Product Safety Commission to help promote its Pool Safely campaign and educate the public about drowning risks to children and best strategies for prevention. Payton holds a master's degree in journalism, professional
accreditation in public relations and has more than two decades of diverse communications experience.
@BevPayton and @AliceaMom on Twitter
About State Representative Becky Corbin
In November of 2012, Becky Corbin was elected to represent Chester County's 155th Legislative District in the Pennsylvania House of Representatives. She serves as secretary on the House Environmental Resources and Energy Committee and as a member of the Health, Gaming Oversight and Urban Affairs Committees.

Comments
comments