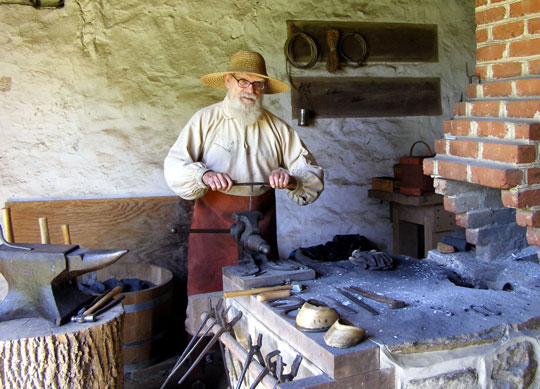 The 27th annual Candlelight Christmas tour ushers in the holiday season on Dec. 1 from 1-6 p.m. with visits to distinctive homes and historic sites in the village of Marshallton and its environs. Nine festively decorated private homes — most built in the 18th and 19th centuries and nine historic sites in and around Marshallton will be open. The tour is self-guided with directions and complete tour brochure included with ticket purchase.
Advance tickets are $20; children 12 and under $5; and available for pickup at the Chadds Ford Historical Society Barn Visitors Center and the Chadds Ford branches of Citadel Federal Credit Union and Bryn Mawr Trust through Friday, November 30.  Tickets can be ordered by mail until November 20th by accessing the event order form at www.chaddsfordhistory.org.
Tickets will be sold the day of the event for $25 from 11AM to 3PM at the Chadds Ford Historical Society located on Creek Road, ¼ mile North of Route 1. More information is available by calling (610) 388-7376 or visit: www.chaddsfordhistory.org.
Gene Pisasale is an historian, author and lecturer based in Kennett Square, Pa. His eight books and historic lecture series focus on the history of the mid-Atlantic region. Gene's latest book is Alexander Hamilton: Architect of the American Financial System, which delves into the life and many accomplishments of this important Founding Father who almost single-handedly transformed our nation from a bankrupt entity into the most successful country in the history of mankind. Gene's books are available on www.Amazon.com. His website is www.GenePisasale.com; he can be reached at Gene@GenePisasale.com.
Comments
comments