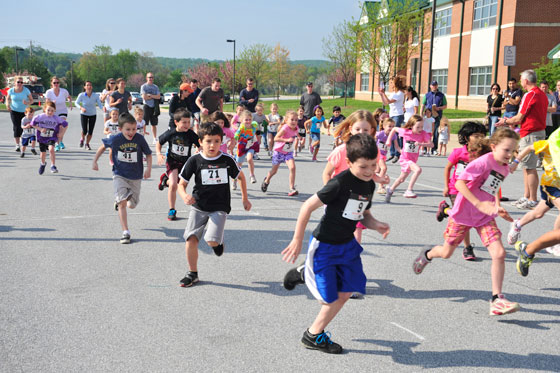 • Unionville High School
presents the play M*A*S*H, April 26, 27 and 28 at 7:30 p.m. Tickets available
at the door.
• Chadds Ford Township and the
Civic Association of Chadds Ford want you to save the date, Saturday, April 28,
to participate in "Recycling & Community Day" and "Roadside
Clean Up Day." The event will be held at the municipal building, 10 Ring
Road, and will run from 8 a.m. to 2 p.m.
• The annual Pennsbury Township
Yard Sale is scheduled for April 28 from 9 a.m. to 2 p.m. There will also be a
shredding event in the township parking lot from 11 a.m. to 1 p.m.
• Author Bruce Mowday will be
talking about former Phillies' great Richie Ashburn during a book signing of
"Rich Ashburn: Why the Hall Not?" at the Sanderson Museum on Sunday, April 29
from 1-3 p.m. Bruce Mowday tells the story of Ashburn signing an autograph for
a young fan and years later how that fan helps Ashburn enter baseball's Hall of
Fame.
• The May lunch meeting of the
Chadds Ford Business Association is scheduled for noon, Thursday, May 3 at the
Radley Run Country Club. Guest speaker for the event is Birmingham Township
Supervisors' Chairman John Conklin. Cost of the luncheon is $20. To RSVP go to rsvp@chaddsford.org
• Springlawn Road in Concord Township will be reconstructed
between Cheyney Road and Glen Mills Road beginning May 3. Springlawn Road will be closed weekdays
from 7 a.m. to 5 p.m. through early July. During construction, Springlawn Road
through traffic will be detoured over Cheyney Road and Glen Mills Road.
• The 31st annual Native Plant
Sale at the Brandywine Conservancy is May 12 and 13, from 9:30 a.m. to 4:30
p.m. Gardeners can choose from a selection of beautiful
low-maintenance, native plants. Novice gardeners and "green
thumbs" will enjoy a wide variety of regional plants and seeds that are
suitable for sun or shade and all types of landscapes. "Landscaping with Native
Plants" by Elizabeth N. du Pont, an book for gardeners, with information on
implementing and maintaining natural landscape designs as well as plant
propagation, invasive species management and more, will be available for
$19.95.
• National speaker and wellness
consultant, Chiropractor Thomas Bianco will be hosting Dinner on the Doc at
Pescatore's restaurant on Tuesday, May 1, at 6:30 p.m. Dinner is free,
according to a press release, and features a health forum hosted by
Bianco. Dinner is open to all. The lecture includes healthy lifestyle
tips and door prizes to include a $50 Visa Gift Card. Please call the office at
484-840-9100 for more information and to reserve your spot.
• The Delaware Museum of
Natural History will celebrate its 40th Anniversary on Sunday, May 13. As part
of the celebration, the Museum will roll back admission prices to rates that
harken back to 1972: $1 for adults, seniors, and children. A retrospective
exhibition chronicling the Museum's history will also be on display.
"We're thrilled to invite the public to help us celebrate our 40th
Anniversary," said Executive Director Halsey Spruance. "Seeing the
expression on a young visitor's face as they gaze at a life-sized dinosaur
skeleton or walk over our coral reef, you can't help but be amazed at how
special this place really is."

See Contributors Page https://chaddsfordlive.com/writers/
Comments
comments