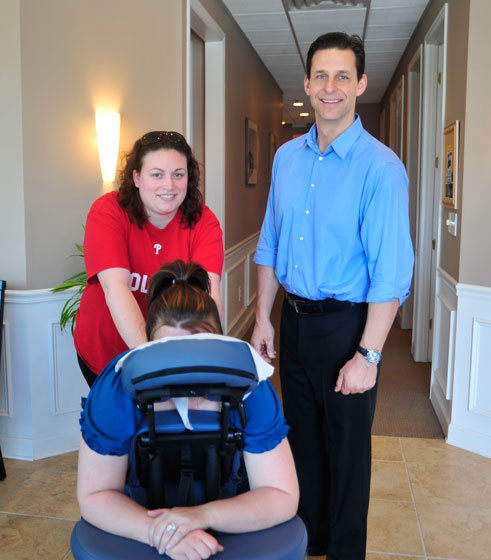 • During the annual meeting of the Pennsbury Townshwatch, incumbent
board members Kevin Meloney, Jim Shugarts and Joe Evens were re-elected to new three-year
terms. Pennsbury Townwatch has almost 450 members with 85 patrollers. It's been
in operation for 28 years.
• Bus tours of the Kuerner Farm
and the N.C. Wyeth Studio resume April 1 through the Brandywine River Museum.
From April 1 to May 27, tours depart from the museum for the studio Tuesday
through Sunday at 10 a.m., 11:15 a.m., 12:45 p.m., 2 p.m. and 3:15 p.m. Tour
admission is $6 per person in addition to museum admission. Tours for the
farm are Wednesday through Sunday. A summer schedule will be announced later.
• Concord Township will hold
its recycling day on Saturday, April 14, from 8 to 11 a.m. Residents may drop
off computers, clothes, cardboard, glass, aluminum cans, cell phones and more.
There will be paper shredding. The event will be at the township garage at 675
Smithbridge Road.
• On April 28, Penn State
Extension Master Gardeners of Chester County will offer more than a dozen
talks, on subjects ranging from attracting birds to your yard to how to have a
more bountiful vegetable garden. The talks will be given at the East
Goshen Township Building, 1580 Paoli Pike, from 9am to 3pm, and will be part of
the Master Gardener Garden Fair and Plant Sale, which raises funds for
educational programming in the county.
• Dr. Thomas Bianco, a
chiropractor on Route 202 in Concord Township, will be hosting a free Wellness
Forum and a free three-course dinner at Pescatore's Italitan Restaurant on
Wednesday, April 4, at 6:30 p.m. Dr. Bianco will be speaking about the benefits
of Gonstead Chiropractic care and non-surgical, non-drug alternatives to neck
and back pain. Register by phoning 484-840-9100.
• Brandywine Ballet welcomes
special guest Francis Veyette, a principal dancer with the Pennsylvania Ballet,
to the cast of "Beauty & the Beast."
Mr. Veyette will dance the title role of the Beast alongside Brandywine
Ballet's own Hannah Telthorster in the role of Belle. Brandywine Ballet will perform
"Beauty & the Beast" April 27 @
10 am, April 28 at 4 p.m., and April 29 at 2 p.m. at the Emilie K. Asplundh
Concert Hall located at 700 S. High St., West Chester, PA 19383. Tickets are
$25, $30 and $40. Group, Senior, and University discounts apply.

See Contributors Page http://chaddsfordlive.com/writers/
Comments
comments