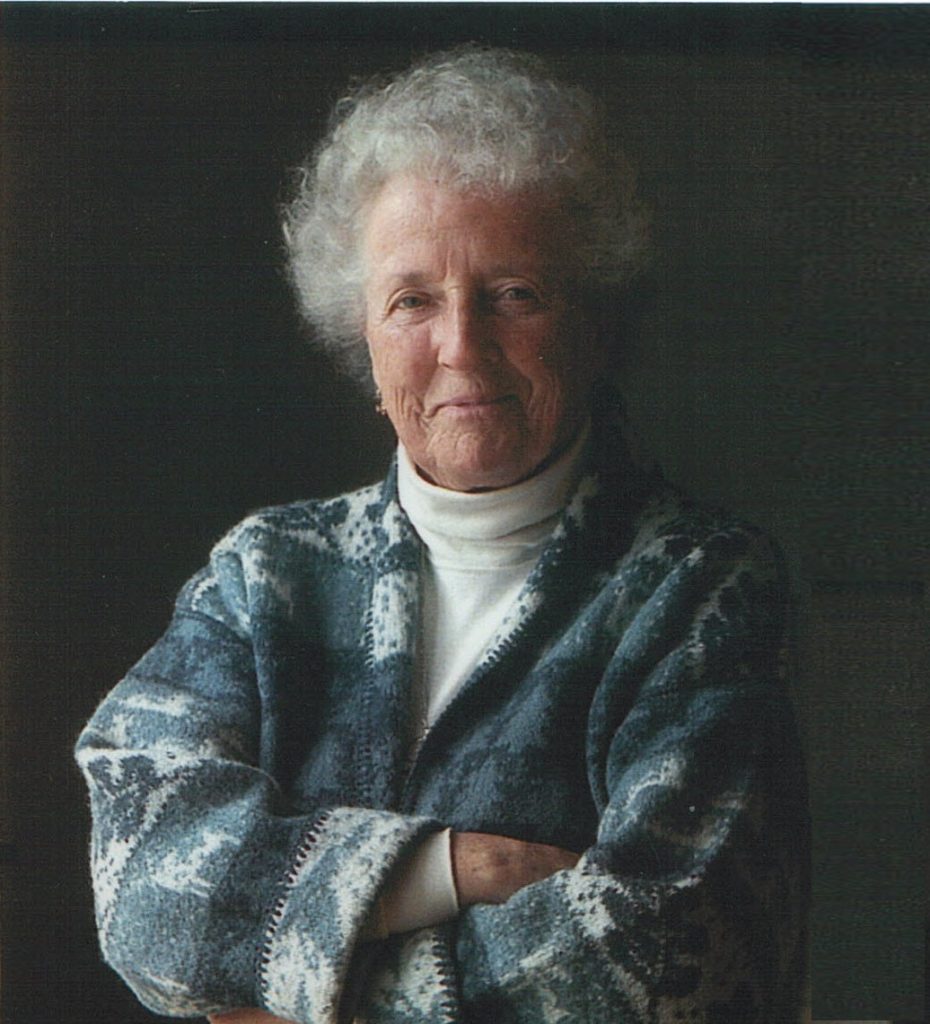 Dorothy H.L. Carroll, 89, of West Chester, died peacefully in her home Saturday, March 24.
Born and raised in Nyack, N.Y., Dorothy Carroll lived in her home, a former Quaker meetinghouse in Birmingham Township, ChesterCounty, for 63 years.
She started her education in the public school in Nyack, then studied at Barnard College where she received a bachelor's degree, with a major in history. After her marriage to Carl Lenk, and their five children were born, she started teaching fourth grade at Unionville Elementary School. She found she needed more tools to teach, so she enrolled in the Reading Study Center and received her Master's Degree at the University of Delaware. A later journey – she called it a feast - of delving more deeply into the Language Arts earned her a Doctoral Degree in Education from the University of Pennsylvania, and a chance to teach graduates and undergraduates at Arcadia and West Chester Universities. After retiring from public education, she taught classes and workshops in Re-Evaluation Counseling (co-counseling), and served on the Board of theSankofa Academy Charter School in West Chester.She was a founding member and chairperson for the first advisory board for the Educational Kinesiology Foundation where she served for 6 years; she also taught Educational Kinesiology internationally.
In the 1960s she and others picketed to integrate the banks in West Chester, after which she was a part of the Community Dialogue, an early attempt to end racism in West Chester. In 1997, when a local bank was fined $100,000 for discriminatory practices. Dr. W.T.M. Johnson started picketing, and Mrs. Ethel Closson, Tom Colgan, Dorothy Carroll, and several others joined in. At a public meeting, the bank president made apologies, but it was clear that something further had to be done. So the second version of the Human Relations Council of Greater West Chester was formed (the first one was started by Dr. W.T.M. Johnson in the 60's), of which Dorothy became the Chairperson. Deeply influenced by her friend Ethel Closson, Dorothy understood that white people need to work on our own racism, so she led a workshop at Birmingham Friends, her Quaker Meeting, called "Whites Working to End Racism" for people from various local churches. She also led similar workshops at four national Quaker conferences.
Her activist life included being part of West Chester's Community/Police Team, the Chester County Democratic Executive Committee, Democratic committee person for her township, Chairperson and active member of the Human Relations Council, editor for 22 years of the journal for elder co-counselors called Older and Bolder, and an active member of the Peace and Social Concerns Committee of Birmingham Friends Meeting. She was a member of the Dr. W.T.M. Johnson Memorial Fund Board, the West Chester Branch of the NAACP, and teacher and Area Reference Person for Re-Evaluation Counseling in the Brandywine Region.
A longtime member of Birmingham Friends Meeting, she served as clerk and on committees, taught First Day school, held Bible study classes in her home, and opened her home to Youth Committee meetings.
After her husband died in 1976 she traveled internationally to Russia, Bangladesh, Ireland, France, Nepal, India, Costa Rica, Cuba, China, Japan, Trinidad and Mexico.
Presented with the Affirming America's Promise award by the West Chester branch of the NAACP, she also received recognition and congratulations for her community service and Civil Rights activism from the Pennsylvania Senate and the Chester County Board of Commissioners.
She had a chapter published in a book (Held in Love), as well as articles published in the Friends Journal,titled "The Role of White Quakers in Ending Racism", and one on her trip to Cuba to interview older women there.
Dorothy Carroll and her husband Carl Lenk moved to Birmingham Township in 1949 and raised their five children together until his death in 1976. Her adult children and their partners were a major part of her life, as were her extended family, friends, and members of her Quaker and Re-evaluation Counseling communities.
Dorothy had a deep commitment to peace and harmony in the world. She believed in the goodness and equality of all people, and that racism can be ended in this century. Her intention was to be open at every moment to leadings of the Spirit. Her goals were to end racism, to become more deeply connected with all people, and to live each moment well.
She is survived by two sisters, five children and their spouses and partners, and an extended family of nieces, nephews and friends.
A family visitation will be held Saturday, March 31, at Birmingham Friends Meeting, from noon to 2 p.m.
At the family's request, in lieu of flowers, friends may send donations to Birmingham Friends Meeting,1245 Birmingham Road,West Chester,PA19382, or Sankofa Academy Charter School, 446 West Gay Street, West Chester, PA19380.

See Contributors Page http://chaddsfordlive.com/writers/
Comments
comments