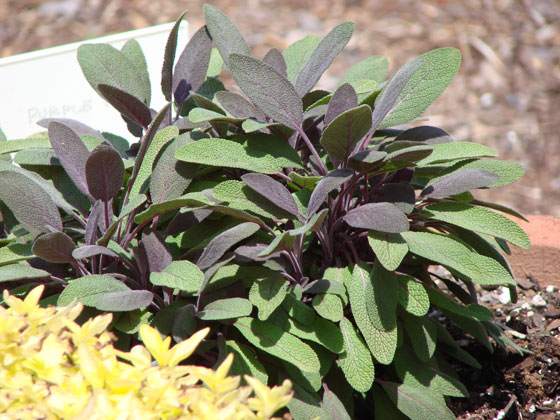 If you've made the leap to
growing your own vegetables, take the next step and grow your own herbs.
They're easy, fun to grow, and some even discourage deer.
Herbs can be annual (having
one season of growth), biennial (two seasons of growth with flowers in the
second year), or perennial (ongoing growth, some lasting many years). If you
are interested in cooking, you may want to grow culinary herbs. If you are
interested in teas, you may want to try a tea garden. If you enjoy perfumes and
potpourri, grow fragrant herbs.
A good place to start is with
common, low-maintenance herbs such as basil, sage, mints, thyme, parsley, dill,
oregano, chives, tarragon, and lavender. They're easy to grow, easy to
maintain, and can be used as companion plants with vegetables. Most herbs do
not require a lot of care and are pretty tolerant of conditions. You don't have
to water every day or use fertilizers. Some, because of their odor, are
pest-free and may even keep deer away from surrounding plants.
Your first decision is
whether to grow from seeds or to purchase plants. Growing from seed is
generally more economical, but is also more complex and requires a greater
investment of time. With plants, you get instant green—and the herb will attain
a usable size more quickly. The downside is you will have fewer choices.
The size of the herb garden
depends on how much space you have and the time you want to invest. Most herbs
like lots of sun (although there are exceptions), so herb gardens should be
oriented south and west and should get four to six hours of sunlight a day.
Herbs like a loamy soil that has an organic compost base. They aren't fussy,
but they do like good drainage.
Consider how you plan to use
your herbs. If you grow culinary herbs, locate the garden near the kitchen, so
you are more likely to use your herbs. If you are planting herbs to attract
butterflies, you may want to plant them amongst flowers. Label your plants
carefully (especially culinary herbs).
Herb gardens invite a create
approach to garden design. Options include formal knot gardens, wheels, or
other geometric shapes; theme gardens such as medieval, Shakespeare, potpourri,
or biblical; or herbs for a particular culinary style or region. An herb garden
can even be made in a container; strawberry pots and window boxes are
particularly well suited for planting herbs. Finally, herbs can be lawn
substitutes. Chamomile and creeping thyme are two that have been used in this
way.
There
is no need for chemicals in the herb garden. Most herbs do not need fertilizer
and some actively dislike it, so if you fertilize, do so sparingly. Avoid
pesticides, particularly if you plan to use the herbs for cooking.
Keep
plants in check by trimming, but do not cut back an herb more than one-third at
one time in fall. If you plant herbs that are aggressive, such as members of
the mint family, you may want to keep them in pots and then sink the pots in
the ground, rather than plant them directly in the garden.
A Note About Medicinal Herbs
While present medical knowledge recognizes some herbs
as having healing properties, others are highly overrated, and some can be
downright dangerous. Do not consume herbs for medical purposes or use them in
place of approved medical treatments unless under the supervision of a doctor.
Don't Miss The Master
Gardener GARDEN FAIR & PLANT SALE April 28 at the East Goshen Township Building on Paoli Pike. A wide range of
topics will be covered in workshops, seminars, and exhibits. Master Gardeners
will be available to answer your gardening questions and there will be a plant
sale offering great values. The $25 ticket gets you into all the talks and
workshops. Email nds13@psu.edu to register. Space is limit

Nancy Sakaduski is a Master Gardiner with Penn State Extension of Chester County.
Comments
comments