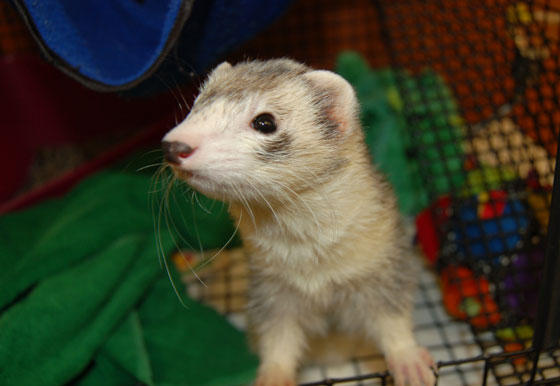 Ophelia is an adult female ferret that was brought to the
shelter after she was discovered playing in a pile of leaves! Her finder knew that ferrets do not
belong outside, so Ophelia is now at the Chester County SPCA looking for a new,
indoor home. Ophelia is a friendly
and inquisitive girl who would make a great first ferret for anyone willing to
give her a chance. She especially
loves playing her favorite game of hide and seek. Like most ferrets, Ophelia can be adventurous and can easily
slip away when left unsupervised, so researching ferret care is a must before
considering adopting. If you are
able to provide Ophelia or any of our other animals here at the shelter a home,
visit the Chester County SPCA at 1212 Phoenixville Pike in West Goshen or call
610-692-6113. Ophelia's
registration number is 96807274.
To meet some of our other adoptable animals, visit the shelter or log
onto www.ccspca.org.

See Contributors Page https://chaddsfordlive.com/writers/
Comments
comments