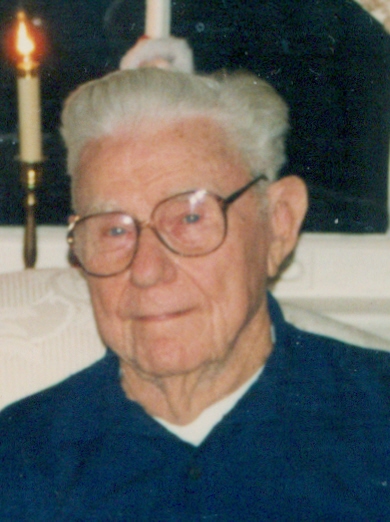 Joseph D. Cloud, 105, of Kennett Square, died Friday, Feb. 3,
at Linden Hall, Kennett Square. His first wife, Lenore Carnahan died in 1961
and his second wife Lillian Mason Cloud, died in 1999.
Born in Hamorton, he
was the son of the late John and Kathryn Deglar Cloud. He was a 1925
graduate of Kennett High School, and was president of his class.
Mr. Cloud was the
owner of Cloud Appliances, in Kennett Square, PA for over 30 years, before his
retirement in 1981.
He was a member of
the Boy Scouts of America. He was a past president of the Kennett Merchants
Association, and served as an air raid warden during World War II. He
also served as president of the Residents Council for four years at the Friends
Home.
He especially enjoyed going to his summer home on the Elk
River, and boating.
He is survived by one daughter, Louise Wallner and her
husband Charles, of Kennett Square; one stepdaughter, Doris Trimble of West
Grove; four grandchildren; nine great grandchildren and one great-great
grandchildren.
Mr. Cloud was predeceased by one son John J. Cloud and his
wife Molly.
A graveside service will be held at 11 a.m. Tuesday, Feb. 7,
at Longwood Cemetery, Route 1 in Kennett Square.
In lieu of flowers, a contribution may be made to Friends
Home, 147 West State Street, Kennett Square, PA 19348
Online condolences may be made by visiting www.griecocares.com
Arrangements by the Kuzo & Grieco Funeral Home, Kennett
Square.

See Contributors Page http://chaddsfordlive.com/writers/
Comments
comments