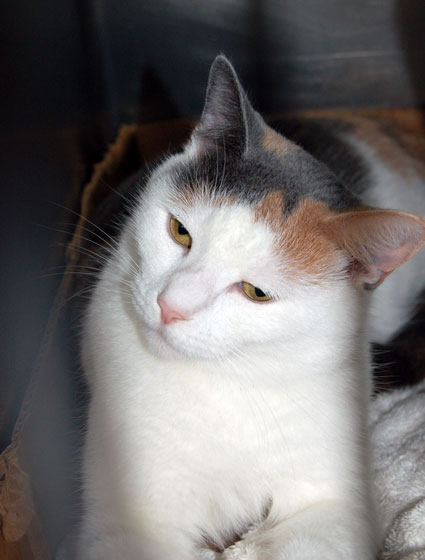 Wilma is a 1-year-old spayed female dilute calico cat that
is currently available for adoption at the Chester County SPCA. She was brought
to the shelter with her friend Winston because their owner was moving to Kuwait
and was unable to take them along. Wilma is a very sweet girl who is bonded to
Winston and would like to find a home together. They are two great cats that
get a long with children, dogs and other cats. Wilma and Winston are well
rounded cats that would be a great addition to any family or home. They are each available for a $25
adoption fee. Did you know The Chester County SPCA has a new adoption program?
For a limited time, adopters can save over 50% on adoption fees. (Even more
with some cats.) An incredible value-more than pays for itself. Fee includes a
complimentary examination by one of over 75 area veterinarians, vaccination and
dewormer, spaying or neutering before adoption, AVID identification microchip, Chester
County SPCA ID tag, a starter package of Science Diet Cat or Dog Food and
unconditional love. Your new best friend is waiting for you now! If you are
able to provide Wilma or any of our other animals here at the shelter a home,
visit the Chester County SPCA at 1212 Phoenixville Pike in West Goshen or call
610-692-6113. Wilma's registration number is 96804800. To meet some of our
other adoptable animals, visit the shelter or log onto www.ccspca.org.

See Contributors Page https://chaddsfordlive.com/writers/
Comments
comments