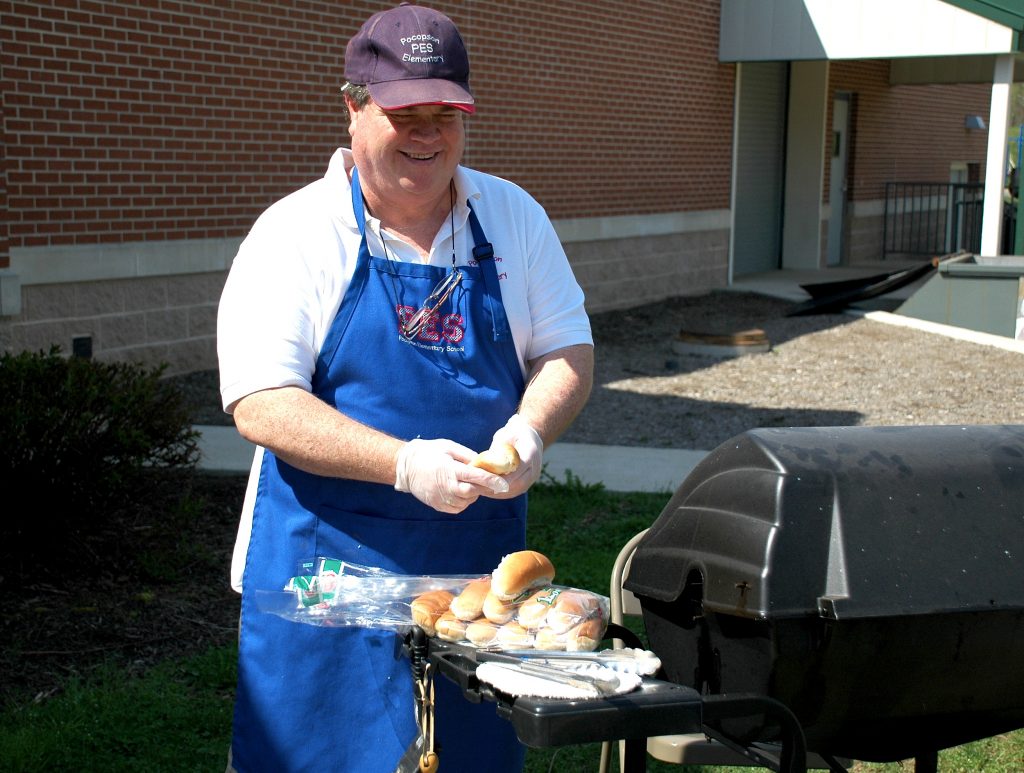 The ninth annual Pocopson Elementary PTO celebration features unique craft fair creations by Pocopson Elementary students, families & local artisans.
There will be a Silent Auction and raffle again this year featuring items donated by local merchants, artists and students' classroom projects. The 15 page catalog can be viewed online. Auction items include gift certificates to local restaurants, sports tickets including the Philadelphia Phillies and Flyers, Disney World one day passes, and dozens of Mother's Day gifts.
Plants for sale are promoted to perk up spring gardens or for Mother's day, May 8.
Lunch, healthy snacks, or take home tasty treats from the bake sale to enjoy later will be available. Principal Andrew McLaughlin will be grilling the hot dogs again this year.
While the Chadds Ford Elementary School PTO Art sale relies on the work of professional artists, the Pocopson PTO event relies on the creative efforts of its students, faculty and general Pocopson family to raise money for educational programs.
Pocopson Elementary School is located at Route 926 and Pocopson Rd. For additional information, visit Pocopson Elementary School website at www.pes.ucfsd.org.
After 41 years of auditing large NYSE global corporations, former IRS Agent Jim Phreaner was looking for a project in retirement with fewer regulations and more people. He joined the staff at Chadds Ford Live more than a year ago. James Edward "Jim" Phreaner, 64, died suddenly in his Birmingham Township home on Dec.17, 2012. Jim was a devoted husband, son, father, friend, and neighbor.
Comments
comments