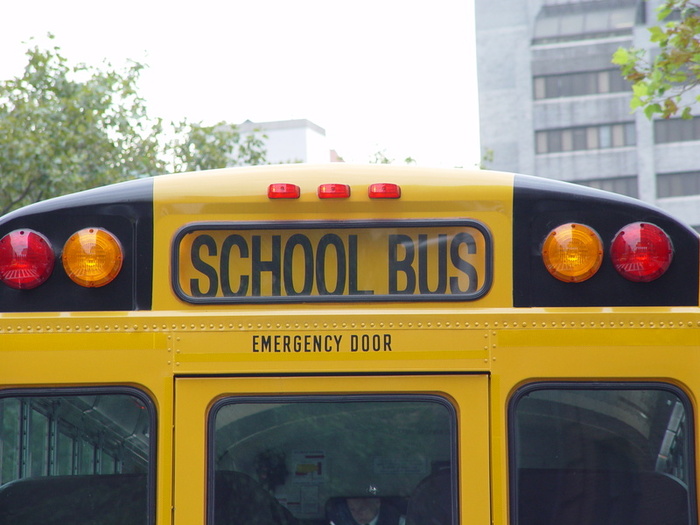 Residents made a plea to keep school transportation in-house
while Unionville-Chadds Ford School Board members disputed the validity of a
study request to evaluate efficiency of in-house school busing.
U-CF board members voted 7-2, Nov. 15, to fund a $15,000
study to evaluate the efficiency of the district's transportation department.
The vote came despite a challenge by board member Paul Price that the request
didn't specify the study also look at the possibility of outsourcing busing.
"Until we determine the comparative costs on a long term
basis we cannot rationally make a decision on the potential savings versus the
intangible benefits of maintaining the current system," Price said in a
prepared statement.
He said he was shocked that the original Request for Proposal
did not specifically ask for a comparison of costs between outsourcing and
district-owned busing. He called it "a deliberate slight."
Price and fellow board member Holly Manzone voted against
granting the study contract to Transportation Advisory Services at a maximum
cost of $15,160.
Manzone said the current system is solid and there's no need
to spend money on the study.
Board member Keith Knauss said, "It's a good idea to get
outside expertise." He added that he didn't like Price's characterization
saying the comment was "a sorry state coming from a member of this board."
Jeff Hellrung, another board member, said transportation was
a $4 million budget item and the study was worth the $15,000. He also said
there was nothing to prevent the board from seeking bids for outsourcing once
the board knows what it can or can't do to reduce costs based on the study.
During a public comment period prior to the discussion and
vote, two parents expressed strong desires to keep the current system of
transportation.
Both said they felt safer for their children with bus
drivers that were school district employees. "They're our first line of
defense," one said.
Other business
• John Sanville, director of secondary education, and James
Fulginiti, director of student life, gave a presentation on participation fees.
Sanville said discussions on added fees began in April as a
way to raise money with a budget that's "pinched."
The cost for activities and sports comes to $885,737 while
participation fees total $87,920. Booster clubs raise $28, 980 and donations
come to $35,590. Parent support brings a total of $281,773.
Almost 4,000 students currently pay fees. Many students are
involved in more than one activity or sport that require fees. The rough
average is $75 per student for
each activity or sport based on student and booster club fees.
Sannville said the 15 groups he's contacted said they all
see value in sports and activities and are willing to pay a "reasonable
increase" in fees so long as participation does not drop. He added, though,
that what is "reasonable" has not yet been determined.
Board member Jeff Leiser said the board should have a good
fee option to consider by January.
• Board member Frank Murphy said there have been two
negotiation sessions with the teachers' association since the last meeting.
Talks are continuing, he said.
• Board members will vote next month on the extent of child
abuse clearances volunteers will need.

Rich Schwartzman has been reporting on events in the greater Chadds Ford area since September 2001 when he became the founding editor of The Chadds Ford Post. In April 2009 he became managing editor of ChaddsFordLive. He is also an award-winning photographer.
Comments
comments