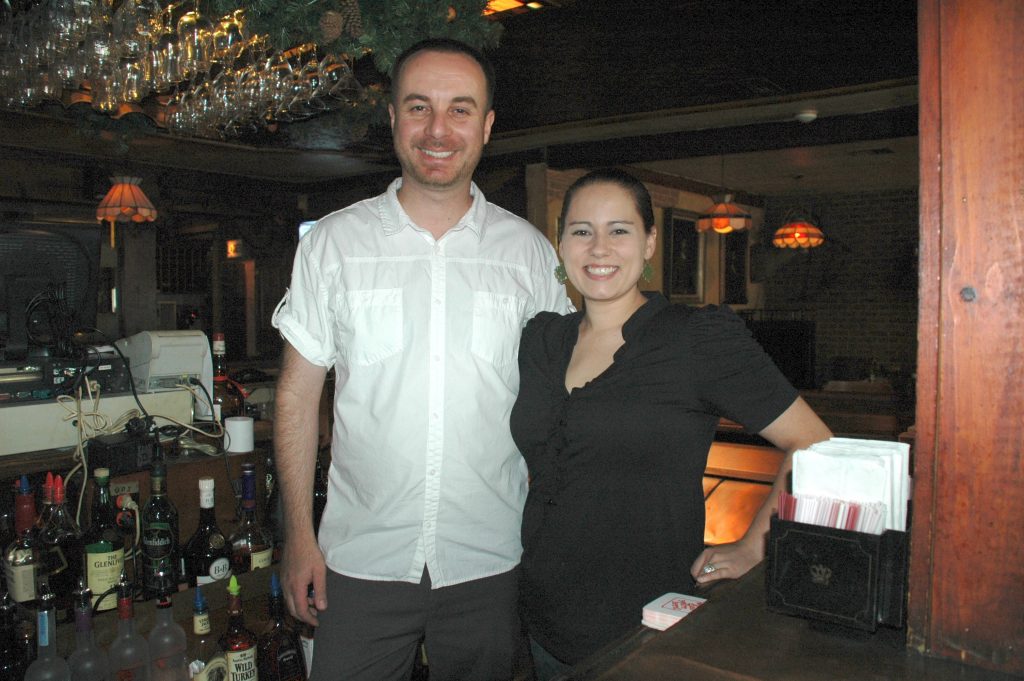 The classic American immigrant story is playing out once
again in Chadds Ford. Following the likes of Peter Skiadas (Hank's Place) and
Andy Variale (Enzo's and Pescatores) is Ozzie Isci who came to the U.S. from
Turkey in 2000 and is working to make a dream come true.
His basic dream is to be known as a friendly restaurateur
who serves good food.
Isci and his wife Danielle took over the Chadds Ford Tavern
on Route 1 three months ago from Tommy Drane.
He wanted to come to Chadds Ford because of its historical
significance. He also knew the area. The availability of the tavern made his
decision to set up his own place in Chadds Ford a no brainer.
"It was available, plus I knew I would be successful in this
area," Isci said.
They've made a few changes so far. The restaurant is now the
Chadds Ford Pub and Isci decided to open at 7 a.m. for breakfast. Breakfast is
also served all day, he said.
Ozzie Isci said he changed the name to let people know that
it's a different place now. He acknowledged that business had fallen off during
the last few years, but he wants customers to return.
"I changed the name so people should see the difference,
like it's a different place now," he said
The restaurant is still a seven-day operation closing at 1
a.m. on Friday and Saturday, and midnight the rest of the week.
In addition to now serving breakfast, the restaurant is also
offering more seafood, different sandwiches and more salads, Ozzie Isci said.
Other changes are planned for the physical appearance of the
restaurant, he said. He wants to add some big screen TVs, paint the outside and
landscape with a garden.
He said the landscaping at Hank's Place looks beautiful, but
threw down a friendly professional challenge.
"I have to tell you our food is much better than his food…It
takes time, but people will realize that we have better food and better service
than them," Ozzie Isci said.
Danielle Isci is a New Jersey girl, but Ozzie is from
Istanbul where his family owns a jewelry store. He came to the U.S. June 15,
2000 to study at the University of Delaware.
As a struggling student he needed a job to make ends meet
and wound up in the restaurant business getting a job at the Golden Castle
Diner on Route 202. He also worked at the Olive Garden and several other
restaurants. Jobs at the various restaurants ranged from busboy and waiter to
manager, he said.
He saved what little money he had coming in and lived
frugally.
"I didn't spend much. This was my dream since I came to the
United States because I know there is good money if you know what you're doing.
If you're happy, if you're friendly with your customers and if you serve good
food it's not that hard to be successful," he said.

Rich Schwartzman has been reporting on events in the greater Chadds Ford area since September 2001 when he became the founding editor of The Chadds Ford Post. In April 2009 he became managing editor of ChaddsFordLive. He is also an award-winning photographer.
Comments
comments