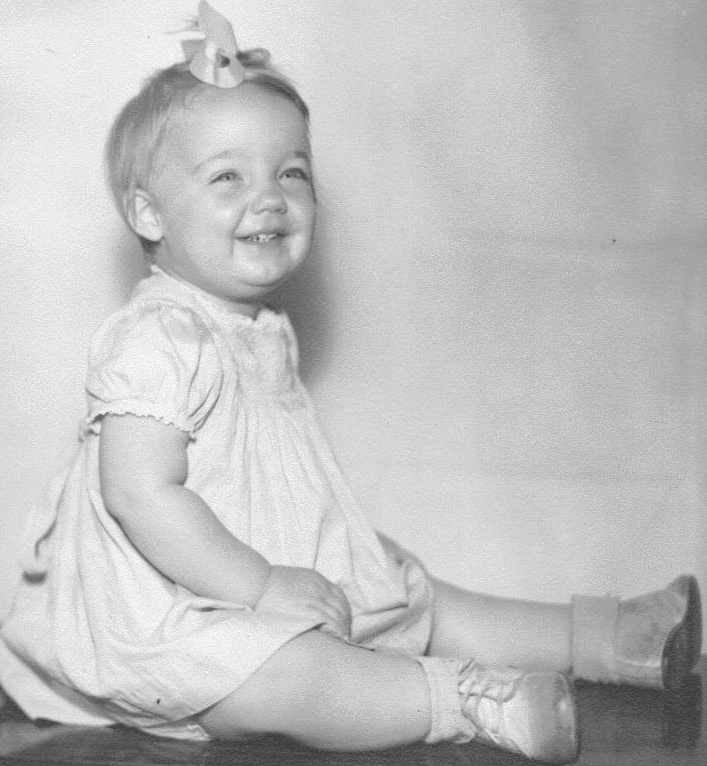 Normal.dotm
0
0
1
442
2520
ChaddsFordLive.com
21
5
3094
12.0
0
false
18 pt
18 pt
0
0
false
false
false
/* Style Definitions */
table.MsoNormalTable
{mso-style-name:"Table Normal";
mso-tstyle-rowband-size:0;
mso-tstyle-colband-size:0;
mso-style-noshow:yes;
mso-style-parent:"";
mso-padding-alt:0in 5.4pt 0in 5.4pt;
mso-para-margin:0in;
mso-para-margin-bottom:.0001pt;
mso-pagination:widow-orphan;
font-size:12.0pt;
font-family:"Times New Roman";
mso-ascii-font-family:Cambria;
mso-ascii-theme-font:minor-latin;
mso-fareast-font-family:"Times New Roman";
mso-fareast-theme-font:minor-fareast;
mso-hansi-font-family:Cambria;
mso-hansi-theme-font:minor-latin;
mso-bidi-font-family:"Times New Roman";
mso-bidi-theme-font:minor-bidi;}
I've been thinking about birthdays this week.
I remember when I was very young, if someone asked me how
old I was, I would get very specific.
"I'm seven and a half," I'd answer. Once I actually had the
audacity to tell someone I was seven and three-quarters.
Of course, my seventh birthday was very special because it
was the year I got my first two-wheeled bike. In those days of yore, we didn't
have the mini 16" pink Barbie bikes or 16" lavender Disney Princess bikes with
pretty white tires. No, I got a sensible, 20" royal blue bike with thick black
sidewall tires with my riding confined to our long driveway. But my father
showed me how to attach a playing card to the spokes with a clothespin to make
the sound of a tiny engine. Awesome!
I remember my third birthday too. We were eating ice cream
and cake when a little merry-go-round on the back of a truck stopped in front
of our house. I vaguely remember riding round and round, but what I vividly
remember was coming back to our dining room afterwards and finding my little
Dixie Cup of chocolate ice cream had turned to soup. I obviously had not yet
fully grasped the sad concept of melting.
I don't remember my first birthday at all. According to my
mother's notes, we had cupcakes, ice cream and Pepsi Cola and that I tried to
grab the little candle on my cupcake – a budding pyromaniac to be sure.
And by the way, that antique photo of the giggly little
blonde with the ribbon in her hair is of me on my first.
First birthdays are certainly landmarks. It's almost, like,
wow- I can't believe we made it this far.
You see, a little over one year ago, Rich Schwartzman met me
for breakfast at Hank's Place. He told me about this idea of starting a web-based
news forum for Chadds Ford. He hadn't come up with a name yet, but he and Emily
Myers had been discussing possible contributors.
"We need something chatty" he told me, and then asked if I
would write a weekly blog. I'm not sure what stunned me the most, the "chatty"
part or the fact that I didn't know what a blog was.
I went into one of my usual mental spins wondering how I was
going to write 550 original words each week. First I said, "OK", and then a few
days later changed my mind and said "No", but then Rich talked me into it
again.
And now, a year later, I'm still here writing blog number
53; "Chadds Ford Live" is still here and so is Richard. For if the truth be
known, I tend to write like I think— lots of dots and dashes. I've even been
known to change subjects in mid sentence. I make him crazy.
But it's been fun.
My favorite blogs have been the ones about the people that
have made Chadds Ford go forward. People like: Arthur "Casey" Cleveland, Jim
Leader, Linda Kaat, Susan Hauser, Barbara Moore, Lloyd Roach, Bill Bunch, Hanna
Sanderson and Tom Drane.
So happy first birthday "Chadds Ford Live", and
congratulations to Managing Editor Richard Schwartzman and Business Manager
Emily Myers on a spectacular first year!
See you on the Web.

Sally Denk Hoey, is a Gemini - one part music and one part history. She holds a masters degree cum laude from the School of Music at West Chester University. She taught 14 years in both public and private school. Her CD "Bard of the Brandywine" was critically received during her almost 30 years as a folk singer. She currently cantors masses at St Agnes Church in West Chester where she also performs with the select Motet Choir. A recognized historian, Sally serves as a judge-captain for the south-east Pennsylvania regionals of the National History Day Competition. She has served as president of the Brandywine Battlefield Park Associates as well as the Sanderson Museum in Chadds Ford where she now curates the violin collection. Sally re-enacted with the 43rd Regiment of Foot and the 2nd Pennsylvania Regiment for 19 years where she interpreted the role of a campfollower at encampments in Valley Forge, Williamsburg, Va., Monmouth, N.J. and Lexington and Concord, Mass. Sally is married to her college classmate, Thomas Hoey, otherwise known as "Mr. Sousa."
Comments
comments