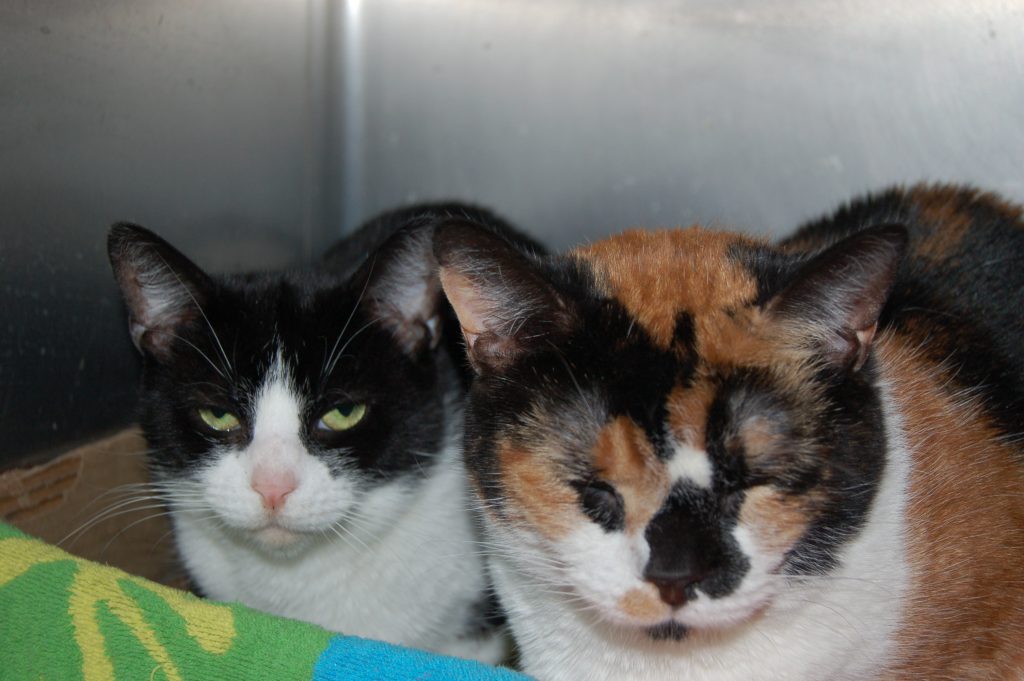 Normal.dotm
0
0
1
168
961
ChaddsFordLive.com
8
1
1180
12.0
0
false
18 pt
18 pt
0
0
false
false
false
/* Style Definitions */
table.MsoNormalTable
{mso-style-name:"Table Normal";
mso-tstyle-rowband-size:0;
mso-tstyle-colband-size:0;
mso-style-noshow:yes;
mso-style-parent:"";
mso-padding-alt:0in 5.4pt 0in 5.4pt;
mso-para-margin:0in;
mso-para-margin-bottom:.0001pt;
mso-pagination:widow-orphan;
font-size:10.0pt;
font-family:"Times New Roman";
mso-ascii-font-family:Cambria;
mso-fareast-font-family:Cambria;
mso-hansi-font-family:Cambria;}
Duchess and Cupcake are two domestic short hair cats
that are available for adoption through the Chester County SPCA. They were
taken into Chester County SPCA's protective custody in May 2009 because they
lived in a house with far too many cats. They were eventually surrendered to
our facility. Everyone else from that group has been adopted and now it is
Duchess and Cupcakes turn. Duchess is an 8-year-old spayed female black and
white cat and Cupcake is a 6-year-old spayed female calico cat. They are both
very sweet girls who are laid back and like to go with the flow. They can be
adopted together or apart Duchess and Cupcake are two affectionate cats that
are now waiting for their new forever home with a responsible care giver who
will give them the love and attention they deserve. If you are able to provide
that home, visit the Chester County SPCA at 1212 Phoenixville Pike in West
Goshen or call 610-692-6113. Duchess's registration number is 96794647 and Cupcakes'
registration number is 96794650. To look at some of the other animals available
for adoption, visit the shelter or log onto www.ccspca.org.

See Contributors Page https://chaddsfordlive.com/writers/
Comments
comments