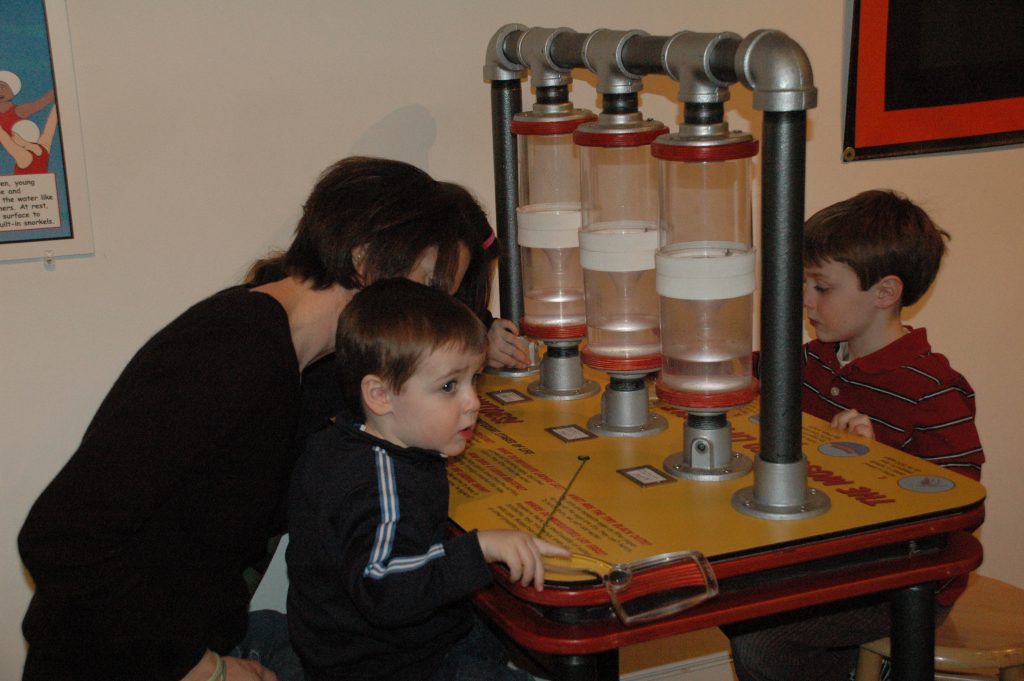 Normal.dotm
0
0
1
438
2501
ChaddsFordLive.com
20
5
3071
12.0
0
false
18 pt
18 pt
0
0
false
false
false
/* Style Definitions */
table.MsoNormalTable
{mso-style-name:"Table Normal";
mso-tstyle-rowband-size:0;
mso-tstyle-colband-size:0;
mso-style-noshow:yes;
mso-style-parent:"";
mso-padding-alt:0in 5.4pt 0in 5.4pt;
mso-para-margin:0in;
mso-para-margin-bottom:.0001pt;
mso-pagination:widow-orphan;
font-size:10.0pt;
font-family:"Times New Roman";
mso-fareast-font-family:"Times New Roman";}
Leeches, ticks, mosquitoes and other bloodsucking parasites
are the toast of the town at the Delaware Museum of Natural History through May
16 in an exhibit called "Attack of the Bloodsuckers."
Featured in the exhibit are live leeches sucking on blood,
hatching mosquito larvae, a chance to get hugged by a giant inflatable tick and
a variation of the game Twister, called TwITCHer.
Visitors can see head lice, fleas, bed bugs and deer ticks
under a microscope and measure the carbon dioxide in one's breath, one of the
ways mosquitoes find their food.
Maureen Leffler, of Wilmington, brought her three youngsters
to a members-only preview of the exhibit. She said the kids called it, "Neat
but disturbing."
According to Teresa Messmore, the public relations director
of the museum, the exhibit is designed for kids 2-12 years old and will show
why mosquitoes bite people and how animals live off blood.
"This is something that happens in the natural world and
there's a lot of protein in blood which makes it a very good food," Messmore
said. "There are a lot of interesting critters that use it as their life
source."
She said this exhibit differs from others the museum has had
about insects in that it's the first time an exhibit that focuses specifically
on bloodsuckers.
"It's definitely new territory for us," she said. "We
thought it would be truly intriguing to our visitors."
Some sanguinivores, creatures that feed on blood, are
beneficial to man. Leeches, for example, once used, then ridiculed as a means
of healing, are now registered as medical devices by the federal Food and Drug
Administration and are used to improve circulation following limb reattachment
surgery.
There is a preserved sea lamprey, a kissing bug and a
vampire bat. Also on display are live vampire fish that are clear and about an
inch-and-a-half long. They are members of a parasitic catfish family.
There is also a chance for kids to play mosquito by inserting
a probe into the outline of a human arm and poking around to find a vein.
Messmore said real mosquitoes actually poke around about 20 times before
finding a vein from which to suck their meal.
While many businesses in the area have been feeling the pain
of the recession, DMNH Executive Director Halsey Spruance said there are many
"bright lights" for the museum to hold on to.
Spruance said attendance is up 20 percent over last year and
that PNC Bank came through with a large grant for the museum to expand its
education programs.
"That's big in a tough economy," Spruance said. "So, while
everyone is trying just to keep afloat, we were actually able to expand what
we're doing."
He admitted that he was concerned that sponsorship for
exhibits would dry up, but is pleased that didn't happen.
"So far we've been able to
hold on to our exhibition sponsorships, and add to it a bit so that we can
still offer these exciting and awesome traveling exhibits for everybody," he
said.

Rich Schwartzman has been reporting on events in the greater Chadds Ford area since September 2001 when he became the founding editor of The Chadds Ford Post. In April 2009 he became managing editor of ChaddsFordLive. He is also an award-winning photographer.
Comments
comments