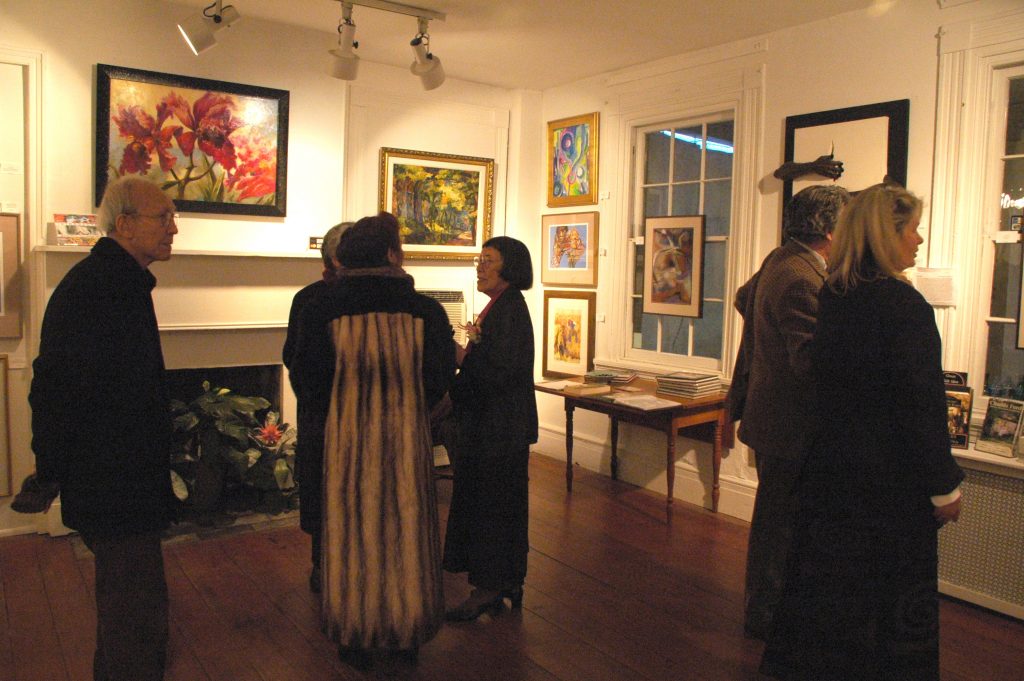 The Chadds Ford Historical Society's Plein Air painting and
"Wet Paint" sale scheduled for Feb. 6 and 7 was postponed until Feb. 27 and 28
because of the storm that dumped roughly 2 feet of snow in the area.
Also affected by the winter blast was the official opening
of "Introduction," a multi-cultural art show at the Chadds Ford Gallery. The
show went up on Jan. 15, but the gallery decided to have the official opening
Feb. 5.
"Introduction" is a follow up to last year's show featuring
works from African-American artists. The current show includes some of those
same artists, but also includes Hispanic and Asian artists.
The formal opening was scheduled for 5 to 8 p.m. Friday, but
the gallery closed at 7 p.m. Gallery Director Barbara Moore also called the
artists to have them arrive earlier in the afternoon.
"It was a good thing we shut down," Moore said, "because the
roads were getting to be a little slippery and icy. We didn't have as many
people, but we got a lot of the locals coming in. We didn't have a lot of
sales, but everybody liked what they saw."
She admitted that the poor turnout because of the weather
was disappointing, but Moore is still keen on the show itself.
As with the African-American show last year, the colors are
stronger and bolder than are usually scene in exhibits at the gallery.
"I think it's a wonderful exhibit and I do hope people will
give it a chance," Moore said. "We wanted to introduce to the clientele the
possibility of their eyes being opened, that there are other artists out there.
While the colors are brighter than usual in the Brandywine Tradition, we
certainly have people coming in that don't care for the Brandywine Tradition."
Chadds Ford artist Dan O'Neill was one of the people who
braved the threat of snow last Friday night. He called the show "daring" in
that it's so different from what is usually seen at the gallery.
"It's a wonderful show," O'Neill said. "It's very diverse,
very eclectic. And I have to say daring, too. … It's not your Chadds Ford
tradition, it's reaching out. I like it a lot."
He said he was impressed with the work of one artist in
particular, Kyoko Ota, who works in pastels.
"Very lyrical," O'Neill said of the work.
One artist available after 5 p.m. opening night was Sachiko
George. She is a native of Japan but has been in the states for 50 years.
George has been painting all her life, she said, but began painting seriously
about 30 years ago. She describes her style as impressionistic and said that she's
inspired by everything from flowers to people.
George lives in Chadds Ford, she said, but this is the first
time she's shown in the township. She said showing at the gallery, especially
this particular show is significant for her.
"This show has many different cultures. That interests me,"
she said.
"Introduction" will be on display through March 28.

Rich Schwartzman has been reporting on events in the greater Chadds Ford area since September 2001 when he became the founding editor of The Chadds Ford Post. In April 2009 he became managing editor of ChaddsFordLive. He is also an award-winning photographer.
Comments
comments