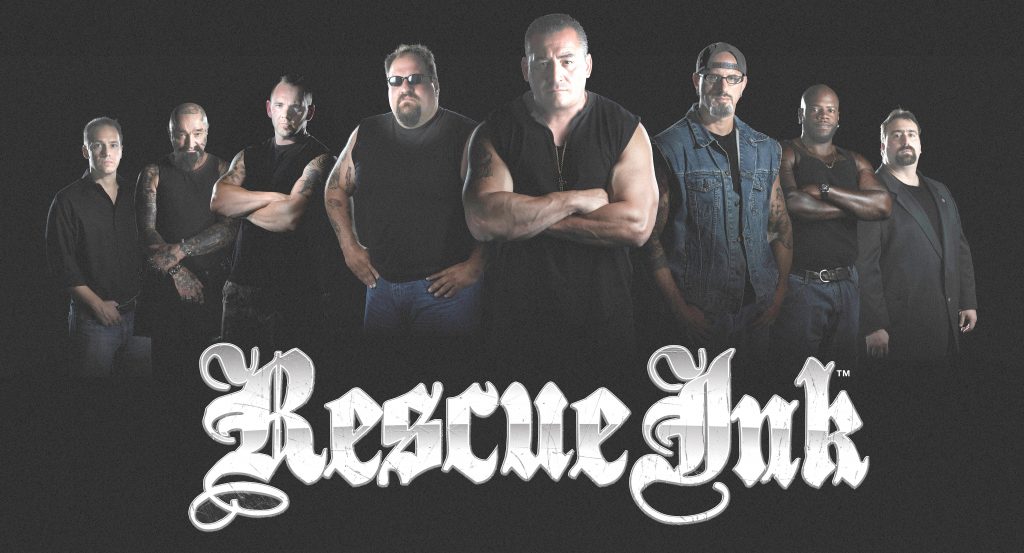 The trail is cold in the Emma and Luna case, according to
Linda Kaat, the development director for the Chester County SPCA. Emma and Luna
were the two dogs found shot to death along the railroad tracks near Brinton's
Bridge road in Pennsbury Township in October.
To help bring attention to the situation, the Chester County
SPCA will hold a town hall meeting at the Chadds Ford Historical Society
Friday, Jan. 29 from 7 to 9 p.m.
On hand will be members of Recue Ink. Known as  "tough guys with big hearts," Rescue
Ink is made up of bikers, a retired NYPD detective and a restaurateur who
rescue abused animals. There is a Rescue Ink show on the National Geographic
Channel.
Rescue Ink's "Den Mother," Mary, said in a press release, "Rescue
Ink has zero tolerance for any type of animal cruelty. Often people are willing
to share information with us that they may not initially share with law
enforcement. We're here to get information to find who did this horrible act to
these family pets."
Kaat says the group's help is needed.
"They'll be in house for two days to talk with the locals
about the way they work and how they hope to capture this person. It has gone
cold. The trail has certainly dropped and we needed to find some resources to
help us," she said.
The SPCA is advertising a $50,000 reward for information
leading to the arrest and conviction of whoever shot the two German shorthaired
pointers, according to a press release.
Kaat is hoping that 50 to 100 people will attend the town
hall meeting.
Emma and Luna belonged to a family living on Wawaset Road in
Pocopson Township.
Rich Britton, a spokesman for the SPCA, issued a statement
saying, "There has been an outcry from concerned people all over the country
regarding this case, and we have received tremendous support from the people of
Chester County, a truly compassionate community of animal lovers," said Britton,
adding, "We want the person(s) responsible to know, that you may think you got
away with this, but you better think again. The state police, Chester County
SPCA Animal Protective Services and now Rescue Ink are on the case. We haven't
stopped looking for you, nor will we."
The dogs were shot in the head and Britton said it appeared
to have been done at close range. The penalty for the crime would be up to two
years in jail and a $1,000 fine, he said at the time.

Rich Schwartzman has been reporting on events in the greater Chadds Ford area since September 2001 when he became the founding editor of The Chadds Ford Post. In April 2009 he became managing editor of ChaddsFordLive. He is also an award-winning photographer.
Comments
comments