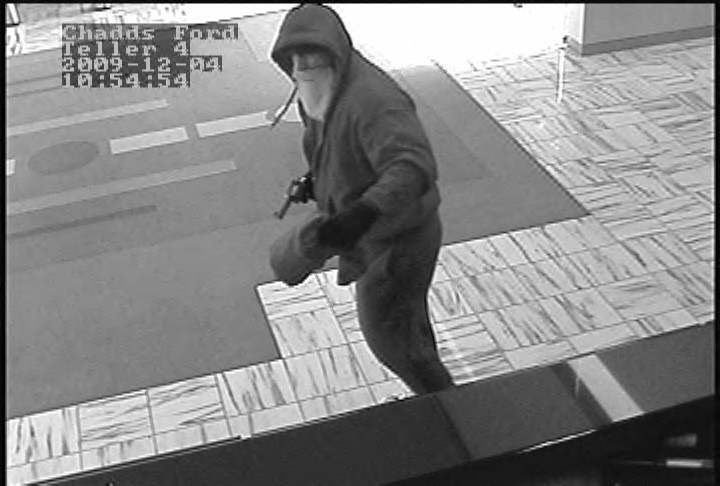 The TD Bank at Route 202 and Beaver Valley Road in Concord
Township was held up at gunpoint shortly before 11 a.m., Friday, Dec. 4 by a
white male, according to a state police press release. The release said the man,
described as5'10"-5'11" with a thin to medium build was wearing black sweat
pants, black hooded sweatshirt with the hood up, a black knit hat under the
hood and white sneakers. He was also wearing a fake gray beard to hide the
bottom of his face. He displayed a silver revolver, the release said.
Anyone
with information, please contact the Trooper John O'DONNELL, Pennsylvania State
Police Media Station at (484) 840-1000.

Rich Schwartzman has been reporting on events in the greater Chadds Ford area since September 2001 when he became the founding editor of The Chadds Ford Post. In April 2009 he became managing editor of ChaddsFordLive. He is also an award-winning photographer.
Comments
comments