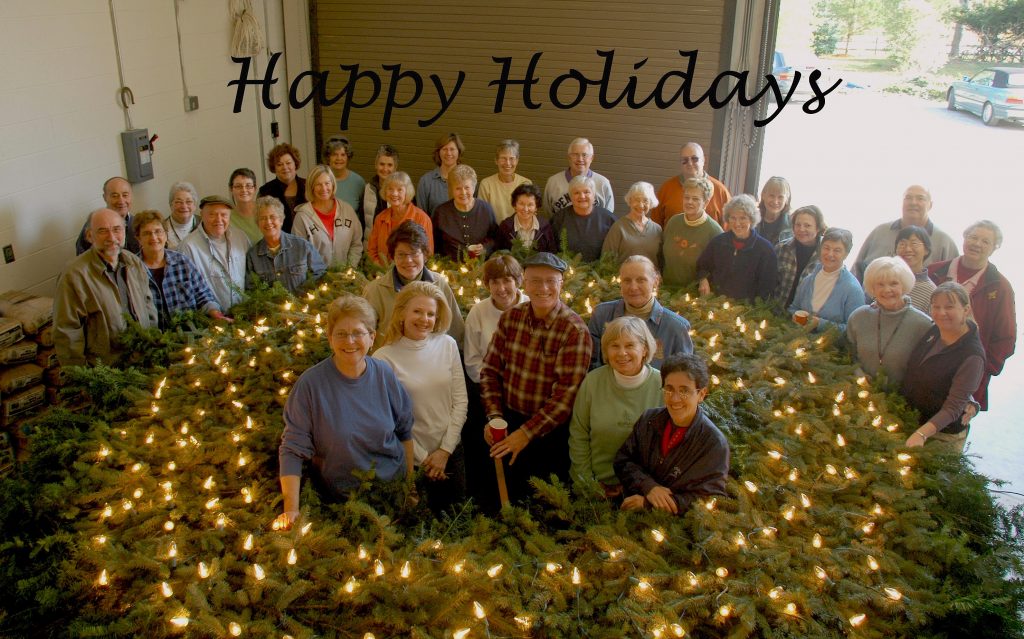 The big holiday wreath has been going up on the outer wall
of the Brandywine River Museum since 1982 and Chadds Ford resident Jan Feltz
has been one of the volunteers helping out from the beginning.
"It's fun. I love the people," Feltz said of the other 53
volunteers assembling the wreath on Nov. 16. "And then to see it on the side of
the building, it's a tradition. It's part of the neighborhood."
However, she also recalls when there were a lot fewer
volunteers, when it took days instead of hours to make the decoration.
"Sometimes we weren't sure we would get it done by
Thanksgiving," she said.
And then there were the bows they used to put on the wreath
but stopped because they would blow off in the wind. There's something else
that Felts misses from the original years.
She said she liked having a parade following the forklift
that would take the wreath out to the wall at the museum.
Donna Gormel, the coordinator for volunteers at the
Brandywine Conservancy said this year's wreath, once again, is 18 feet in
diameter and made of yew and blue spruce. She said the volunteers collect and
cut the material donated by private people from their own property.
Feltz and Gormel both said the volunteers see themselves as
a family.
"It's a great group here," Gormel said. "They have wonderful
energy and spirit. This is a great way to kick off the holidays."
Gormel also works with the volunteers who make the Christmas
Critters every year. Critters are the Christmas decorations made from all
natural materials.
This year the critter sale is Dec. 5 and 6, 9:30 a.m. to
4:30 p.m.
There are more than 9,000 critters ready for new homes,
Gormel said.
The sale is a major fund-raiser for the organization, she
added.

Rich Schwartzman has been reporting on events in the greater Chadds Ford area since September 2001 when he became the founding editor of The Chadds Ford Post. In April 2009 he became managing editor of ChaddsFordLive. He is also an award-winning photographer.
Comments
comments